My 10-year Transformation: I Proudly Wear My SMA Battle Scars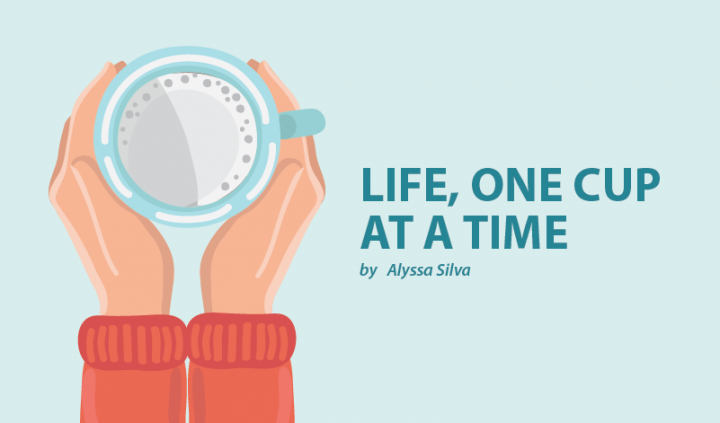 For the past few weeks, social media feeds have been inundated with posts about the #10yearchallenge. It's a way for people to showcase transformative photos of themselves. Some are from 2009 and others were taken this year.
I decided to hop on the bandwagon and shuffled through old Facebook albums to see how much I've changed. However, to my dismay, I looked strikingly similar to the person in the photos from 2009. In fact, I probably looked a little healthier than I do today.
In 2009, I was a sophomore in college. I had a little more meat on my bones, and the bags under my eyes were not yet permanent. Life was simpler in those days, when my worries centered around my weekend plans and exam performance.
As I skimmed through the photos, a feeling of annoyance came over me. People on social media were bragging about their transformations, while I was wishing that I looked more like the 2009 version of myself than the one I'm rocking today. (If you travel back in time another five years, though, you'll notice I did have a "glow up.")
But the girl in 2009 was well rested.
She had a healthier glow — and the energy to go out on weekends and socialize — and wasn't wanting to be in her pajamas by 9 p.m. sharp. What in the world?
For a brief moment, I started to resent my disease. It was evident that the progressive reality of SMA had reared its ugly head more than ever in this decade compared to the last. Nonetheless, as I faced photographic memories of a girl in college and imagined myself in her shoes, I realized something:
I didn't want to be her again.
Despite how enticing the well-rested glows and weekend plan woes seem to my almost 30-year-old self, the knowledge and resilience I've gained from a decade of trials and triumphs with SMA confirm that I did have a transformation — and a major one at that.
My metamorphosis can't be found in developed film and digital prints, but the battle scars I wear proudly on my heart are proof of a decade well fought. The hospital discharge papers filed away in a cluttered drawer, the tears shed out of fear and defeat, the darkest hours that blinded my sight — they all remind me of a time in my life that served a profound purpose.
And as I reflect on my transformation from this perspective, I begin to notice the commonalities in each unique experience.
For every struggle I faced came a strength only resilience could have taught me.
For every mess came a message only knowledge could have bestowed on me.
And for every moment in between — the culmination of the good, the bad, and the ugly — came the understanding that I am exactly where I am supposed to be.
Happy 2020!
***
Note: SMA News Today is strictly a news and information website about the disease. It does not provide medical advice, diagnosis, or treatment. This content is not intended to be a substitute for professional medical advice, diagnosis, or treatment. Always seek the advice of your physician or other qualified health provider with any questions you may have regarding a medical condition. Never disregard professional medical advice or delay in seeking it because of something you have read on this website. The opinions expressed in this column are not those of SMA News Today, or its parent company, BioNews Services, and are intended to spark discussion about issues pertaining to spinal muscular atrophy.