Ella Shows Bravery After an Accident in Her Wheelchair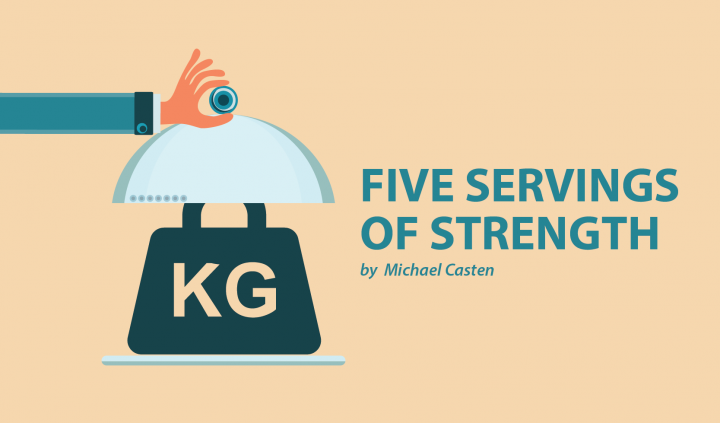 Ever since Ella's mom, Lindsay, had an amputation of her lower right leg, I have been in charge of the household. Months later, Lindsay had her left knee replaced. My household duties continued, in addition to my full-time job teaching.
Last week, we subscribed to the meal service Dinnerly, which sends ingredients and instructions that make it easy for me to prepare a balanced family meal. On Friday evening, I was about halfway through dinner preparations when Ella's older brother, Henry, yelled that Ella had fallen.
I immediately dropped what I was doing and ran around the first floor looking for Ella. I found her on the floor in the family room, still in her e-fix wheelchair, which was tipped on its side. She was crying, and her glasses lay broken next to her. Lindsay arrived on the scene, and we assessed her injuries. Ella said her head hurt and continued to cry hysterically.
I unbuckled her chair's safety buckle and gently picked her up. The sofa bed already was unfolded for Lindsay, who sleeps downstairs while recovering, so I placed Ella on it and examined her head. She had an abrasion with a big purple welt forming on the right side of her head above her eye. I ran to the freezer and got an ice pack and gently placed it on Ella's forehead.

The dinner was cooking on the stove, and while Lindsay comforted Ella, I took care of the meal to avoid burning it. Lindsay and Ella lay on the sofa bed doing nose and mouth breathing to help Ella calm down. I served the food for Henry and Ella's sister, Ava. We waited a few minutes, and after taking a closer look at the welt, we decided to bring Ella to the emergency room.

Lindsay pulled the van out of the garage and reclined Ella's seat. I gathered Ella into my arms and took her out to the car. I loaded her wheelchair, and we set off for the hospital.
When we arrived, the emergency room was quiet and we got an examination room right away. The nurse came in and took Ella's vitals — all were good. A physician's assistant entered, and we explained how the accident had happened. Ella had been "running" with the dog chasing her, and as she turned around the sofa bed, the wheel of her chair caught on the corner and tipped it over. Her head had taken the brunt of the fall. The physician's assistant carefully examined the welt and determined that no stitches were needed.
The nurse gave Ella some Tylenol, and we waited for the doctor. When he arrived, he took a close look at the welt and ordered a head scan to rule out a fracture. We were in radiology for the head scan within 20 minutes.
Soon afterward, the doctor returned and told us that the scan showed no skull fracture. He wanted to keep Ella for observation to make sure she didn't have a concussion. 
After an hour or so, we received our discharge papers. We gave the registrar our insurance information and were on our way home around midnight.
Ella slept well that night and woke up with a mild headache. She spent most of the morning in bed eating pickles and buttered toast. When I brought her downstairs, she called her SMA friend via FaceTime. They talked briefly about what had happened before playing a game together online.
We were lucky that Ella's head just missed the corner of a coffee table when she wiped out, as her injury could have been more severe. She was brave and cooperative at the hospital and is now singing as I write this column.
There seems to be a lot going on at our house most of the time. As Lindsay heals, we are in "survival mode," taking care of the bare essentials: food, laundry, Ella, Henry, and Ava, schoolwork, cleaning, and dog care. We receive help from friends and family as we navigate this difficult period, and we are thankful that we can keep our heads above water, whatever comes our way.
***
Note: SMA News Today is strictly a news and information website about the disease. It does not provide medical advice, diagnosis, or treatment. This content is not intended to be a substitute for professional medical advice, diagnosis, or treatment. Always seek the advice of your physician or other qualified health provider with any questions you may have regarding a medical condition. Never disregard professional medical advice or delay in seeking it because of something you have read on this website. The opinions expressed in this column are not those of SMA News Today, or its parent company, BioNews Services, and are intended to spark discussion about issues pertaining to spinal muscular atrophy.