Small Joys Are Bigger Than They Appear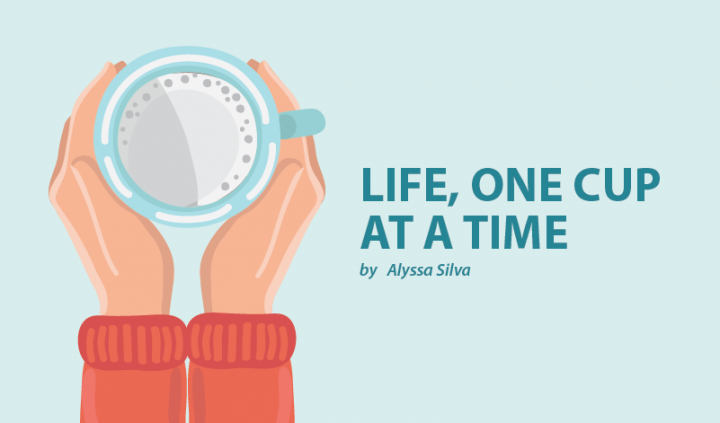 "So, what's your silver lining?" a friend asked me one night in late spring. My parents and I had recently decided to go forth and allow outdoor visits again, as long as our guests followed social distancing and mask-wearing rules. He was the first visitor I had in months.
I couldn't think of an answer to his question right away, so I bought some time by asking him to go first. At the time, I wasn't yet acclimated to the world's new normal, so his question threw me for a loop. Eventually, I told him I was still waiting on my silver lining and praying it would soon come.
However, as our conversation continued that night, between my fears and heartaches were little slivers of joy. Each time, he would comment, "There's a silver lining," and, "Another silver lining perhaps." I've carried that conversation close to me ever since.
I wish I could sit here and write about how living with SMA prepared me for what was to come in 2020. But that would be a lie, despite my greatest desire to have superpowers to look into the future. I was just as shellshocked as the next person. However, I can say it better equipped me for the challenges ahead.
When considering this idea of silver linings, I've actually always approached life in this manner. I'm a girl in constant pursuit of the magic in the mundane, the joy in the pain, and the sunshine in the rain. It's how I have learned to cope with the many unforeseen challenges my disease has brought me. It's how I have learned to keep pressing forward when it seems as though my world couldn't be any bleaker.
That night with my friend made it was clear I had lost my way. I was too in the dark to notice the ever-present light in my life.
That night brought me back to a time I had been hospitalized with influenza. Mentally, I was in a similar place like I was that evening. Defeat had overcome my body and anguish had seeped into my bones. I was simply tired of everything.
One afternoon, I was lying in my hospital bed when my critical care specialist walked into the room. He took a quick scan around me and shook his head in disappointment.
The blinds were closed. My spunk was gone despite my body healing. And my fervor for life was missing. Without asking, he immediately opened the blinds, returned to my bedside, and said, "You keep those blinds open, and I promise you'll be out of here soon."
Of course, the sunlight wasn't going to cure the flu, so at the time, I thought his idea was ludicrous. But it wasn't long before I started to see the silver lining in opening up the blinds. In doing so, the sun shined some light on a darkened time. It reignited the joyful feeling I get when I feel the warmth from the sky. And it eventually helped me see my circumstances differently.
Although the circumstances were much different than the challenges that are present today, I'm still faced with similar demons that make me want to raise my flag in defeat and rest my weary head for a while. But even when my world feels this way, my past has proven time and again that there is still an abundance of joy to be had in every moment.
There is still a silver lining to be found.
***
Note: SMA News Today is strictly a news and information website about the disease. It does not provide medical advice, diagnosis, or treatment. This content is not intended to be a substitute for professional medical advice, diagnosis, or treatment. Always seek the advice of your physician or other qualified health provider with any questions you may have regarding a medical condition. Never disregard professional medical advice or delay in seeking it because of something you have read on this website. The opinions expressed in this column are not those of SMA News Today, or its parent company, BioNews, and are intended to spark discussion about issues pertaining to spinal muscular atrophy.