Why I Skipped My Column Last Week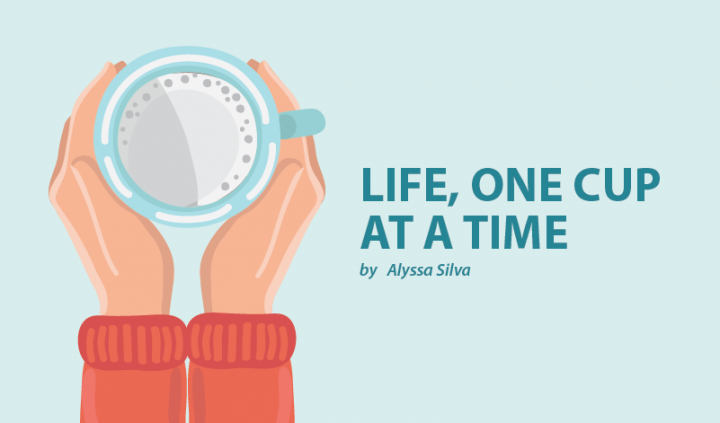 In case you missed it, I skipped writing a column last Friday. I wouldn't say it was by choice, even though one could argue that technically I requested the week off.
If it had been up to me, I would have written that column. I would have tapped away at the keys on my phone keyboard and maybe even written another for the following week. But sometimes my body and SMA have other plans. And sometimes I forget to honor those feelings before it's too late.
In my body's defense, I hadn't been treating it well for most of July. I preach a lot about how wearing yourself thin is not a badge of honor, but sometimes I forget to take my own advice. This held true in July as I was busy with preparations for my nonprofit organization's annual fundraising gala. There is nothing I enjoy more than being engrossed in something I am passionate about, but in doing so, I neglected my body in pursuit of what sets my soul on fire.
That neglect resulted in my almost passing out three times in four days. I hate to admit this was all too familiar. Living with presyncope has taught me to become aware of when an "episode" is approaching. This week was no different as I had a feeling I would let myself get to this point. I had a feeling I'd eventually crash and burn and put too much pressure on my body. Even so, it wasn't enough to slow me down.
Instead of giving myself grace over those few days, I grew angry at my body. I had reached a fork in the road — the one that points in the direction you want to head toward or in the direction you know you're supposed to take — only to be disheartened with the reality that these roads led to very different destinations. In an attempt to take my own advice, I decided to travel the road I was supposed to take despite my anger and frustration. I needed to take hold of my life from a different perspective. Because as much as I would relish in the sweat and grit that comes from working hard, I needed to listen to my body's cry for help.
That same weekend, when my third and final "episode" occurred, I was scheduled to head out of state for my friend's bachelorette party, something I had been looking forward to for months. However, I knew how taxing the weekend would be if I participated in all the shenanigans we had planned for our sweet friend.
So, I opened my Notes App to draft a message to send to my friends, hoping they'd understand (as they always do). I explained the challenges of the past several days. I promised I would still go, but if I bowed out early it was only because my body felt too weak. Then, I shocked myself by typing something I've grappled with for years. It said:
"There's a fine line between wanting to be a good friend and needing to put my body first. As much as I hate letting my body call the shots, I really need to honor it right now."
And, just like that, a simple text message that I didn't want to write suddenly felt cathartic. It left me room to breathe and to honor my body in the way it deserved. There was no resistance or frustration. Just peace and acceptance in a body that, at the end of the day, I am fortunate enough to reside in.
***
Note: SMA News Today is strictly a news and information website about the disease. It does not provide medical advice, diagnosis, or treatment. This content is not intended to be a substitute for professional medical advice, diagnosis, or treatment. Always seek the advice of your physician or other qualified health provider with any questions you may have regarding a medical condition. Never disregard professional medical advice or delay in seeking it because of something you have read on this website. The opinions expressed in this column are not those of SMA News Today, or its parent company, BioNews Services, and are intended to spark discussion about issues pertaining to spinal muscular atrophy.