Chronic Ear Infections Put a Damper on Life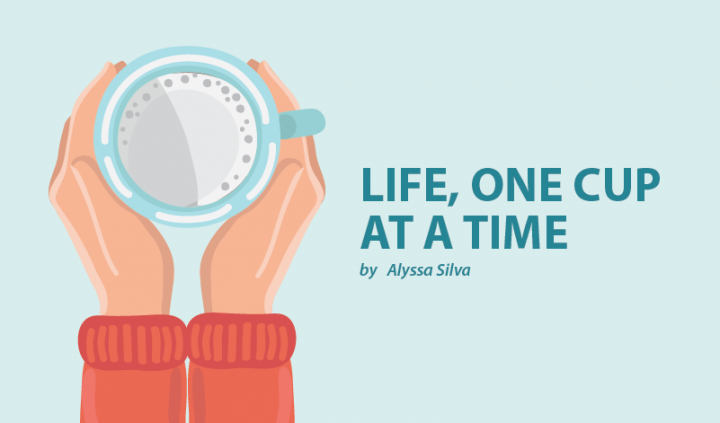 Another day, another opportunity to go through a box of tissues to wipe the drainage coming out of my ears. Is that how the saying goes?
That may have come across a bit grotesque, but unfortunately, it is my current reality. In my last column, I wrote about how my medical complexities earned me the nickname of "spotted zebra," and my ears are, in large part, to blame. While ear infections are common, the kind of infections I get are a little more complicated and trigger secondary issues. Just as spots on a zebra seem challenging to comprehend, so are my chronic ear infections to my seemingly perplexed specialists.
I've been experiencing these issues for about two and a half years. With no sudden changes to my health, they unexpectedly came about without cause. Fluid builds up in my ears. My vestibular migraines and vertigo act up (two separate issues that are typically exacerbated by ear infections). And in due time, I begin to feel run down. Unfortunately, these symptoms have persisted intermittently since the day they made themselves known in my ears.
My team of doctors has tried countless tactics to tackle these infections for good. Ear tubes were placed to treat my eustachian tube dysfunction, then removed. Countless ear drop antibiotics were prescribed. At one point, an oral antibiotic was given in hopes of treating the infection systemically. Instead, my stomach became violently ill. I was sick for three months and reminded why I avoid antibiotics like the plague.
At this very moment, I'm battling another infection, but this time without tubes. (I'll be getting new ones in the near future.) When I had the tubes, drainage would, quite literally, pour from my ears. It'd stain my pillow at night, get in my hair, and sometimes even cause bleeding. As grimy and unflattering as it was, it relieved my symptoms tremendously.
However, today, the fluid is trapped. Once in a while, drainage will ooze out, but for four weeks now my head has been throbbing. My vertigo and vestibular migraines are ever-present. And I have had extreme difficulty hearing.
These days, it feels like I'm living in a fog that has really put a damper on my life. With tubes, the infections are frustrating but manageable. Without them, some days I feel as though I'm simply existing. My body fatigues more easily while dealing with vertigo and migraines. Being unable to hear well makes life strangely eerie, and I begin to feel disconnected from reality. The overall grogginess I'm experiencing makes it challenging to be productive. The list goes on.
If I had it my way, I'd rewind to the day before these chronic infections began, and I'd savor it a little more sweetly. Alas, time travel does not exist. So instead, I will count down the days until my new tubes are placed. And with every day that passes, I will work on ways to accept my new normal.
***
Note: SMA News Today is strictly a news and information website about the disease. It does not provide medical advice, diagnosis, or treatment. This content is not intended to be a substitute for professional medical advice, diagnosis, or treatment. Always seek the advice of your physician or other qualified health provider with any questions you may have regarding a medical condition. Never disregard professional medical advice or delay in seeking it because of something you have read on this website. The opinions expressed in this column are not those of SMA News Today, or its parent company, BioNews Services, and are intended to spark discussion about issues pertaining to spinal muscular atrophy.