Combating Stomach Issues with SMA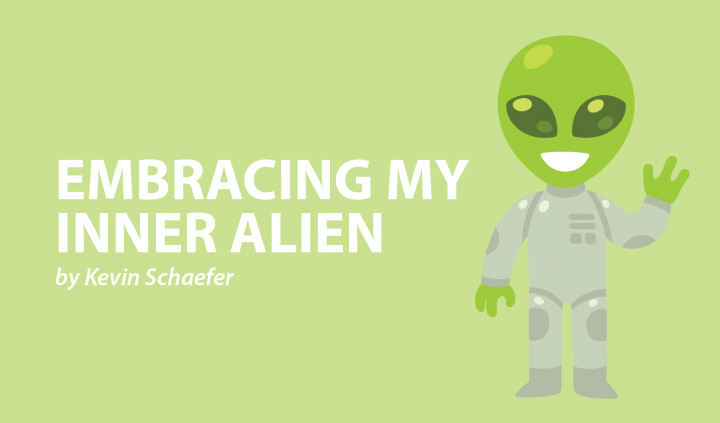 For most of my adult life, I've been fortunate to maintain my physical health. Aside from a bout with pneumonia in early 2018 and a broken femur the previous year, I've experienced an overwhelmingly positive health streak since I graduated from college. Coincidentally, I broke my femur the same day that my first installment of this column went online. There's never a dull moment for those of us living with SMA. 
Unfortunately, a new obstacle presented itself to me a few months ago. Last September, I found myself waking up in the middle of the night to go to the bathroom at least once a week. I had dealt with plenty of bowel movement emergencies before, but the rate at which I was going was abnormal. 
Initially, I brushed the matter aside and assumed that I must have been eating too many greasy hamburgers at the Alamo Drafthouse Cinema. I quickly learned that ignoring these issues was a bad idea. Once things like pain, diarrhea, and constipation started interfering with my daily life, I knew I needed help. 
First, I went to my annual urology appointment in November, and the test results of that checkup confirmed that my stomach issues weren't caused by kidney stones. Then, I went to see my primary care physician. Though she didn't think my problem was gallbladder-related, she wanted me to have an ultrasound to make sure.
While I probably should have done the ultrasound in December, I decided to wait until after the craziness of the holiday season. It turns out that this test is quite easy, and it didn't even require me to transfer out of my wheelchair. If only X-rays and my Spinraza (nusinersen) injections were this simple. 
Alas, the results of the ultrasound confirmed that my stomach conundrum isn't gallbladder-related, either. Now, my next step is to see a gastroenterologist. Apparently, I don't already have enough specialists who have too many syllables in their fields of expertise. When I called the gastroenterology office to schedule a consultation, the receptionist said that I first needed a referral from one of my physicians.
In the words of Bruce Wayne, "We wouldn't wanna make things too easy, now would we?"
Despite the challenges of stomach issues, the one positive outcome is that I've improved my diet. In an effort to gain some semblance of control over my bowel movements, I have been eating significantly more healthily. Coca-Cola used to be my addiction, but now I've stopped drinking it altogether. I now drink more water, apple juice, lime sodas, and ginger ale. I've cut back on a lot of fried and fatty foods, and I'm now consuming more lean and grilled meats, fruits, salads, celery, peanut butter, healthy cereals, and yogurt. I've also stopped eating snacks after 8 p.m.
Obstacles like these recent digestive problems test the limits of my patience and willpower. On some days, my stomach issues have consumed my energy and focus. I hate feeling weak and helpless when this occurs, but I know I have to keep fighting. Dealing with this issue frustrates me to no end. Still, I hope to find a medical solution soon. 
Until then, I hope you all are having better luck in the bathroom than I am.
***
Note: SMA News Today is strictly a news and information website about the disease. It does not provide medical advice, diagnosis, or treatment. This content is not intended to be a substitute for professional medical advice, diagnosis, or treatment. Always seek the advice of your physician or other qualified health provider with any questions you may have regarding a medical condition. Never disregard professional medical advice or delay in seeking it because of something you have read on this website. The opinions expressed in this column are not those of SMA News Today, or its parent company, BioNews Services, and are intended to spark discussion about issues pertaining to spinal muscular atrophy.