My Own Kind of Digital Detox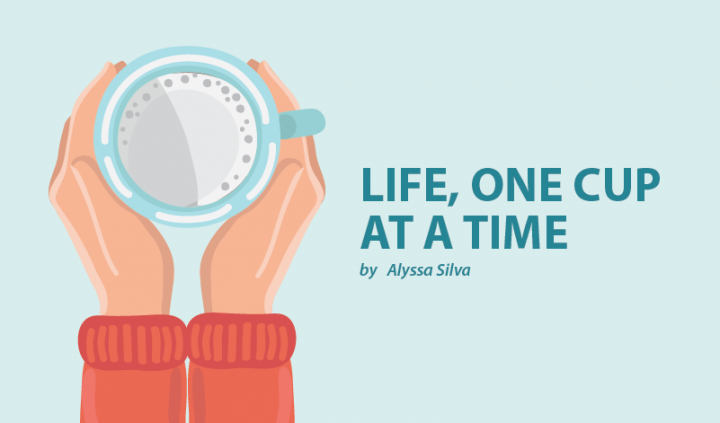 Digital detoxes are all the rage these days, and for a good reason. If you didn't already know, a digital detox is time spent disconnecting from all devices with a screen — smartphones, computers, and television to name a few — for a certain period. Whether it's a full day, weekend, or even a month, the goal of detoxification is to voluntarily refrain from your devices in order to reconnect with real-life experiences and distance yourself from the noise that is more commonly known as "the media."
For my own mental health purposes, I am a big fan of digital detoxes because I often find myself consumed in social media: I compare myself to people's picture-perfect lives and allow my inner critic to spiral out of control. As a result, my mental health suffers.
However, there is a catch. While I would love to throw my phone in a drawer or shut my laptop off for a day, these pieces of technology are, quite literally, my livelihood.
My phone is a vehicle to my world. For the 16 hours per day that I'm awake, I am on my phone for, at the very least, 12 hours. This little rectangular brick allows me to type these columns, send texts, call someone in the event something happens to the person I'm with, and even use my laptop independently through an app called WiFi Mouse.
With my laptop, I am able to run my nonprofit organization and personal blog, create digital art, fulfill my virtual assistant obligations for my part-time job, and so much more. As you can gather, to me, echnology is so much more than Instagram posts and the instant gratification of social media. Nevertheless, this doesn't take away from the fact that I still wish I could disconnect for a while. So, I explored different ways I could detox digitally while still being connected for safety reasons. After all, without technology, my quality of life would be severely impacted.
In recent weeks, however, I had to create new digital boundaries and test them out for accuracy. This was because — before the pandemic, when I wasn't stuck safe at home — I'd go out for a few hours. Whether I was running errands or grabbing my favorite cold brew in the city, I was able to disconnect from technology. Even though it wasn't much, those few hours a day were exactly what I needed to feel refreshed and recharged.
In the early days of the pandemic, though, I had to do things differently. I found myself glued to my news feeds, constantly sending text messages, and absorbing way too much information about COVID-19 because everything was at my fingertips all day long. Feeling overwhelmed and anxious, I then decided to set new boundaries that I still follow today.
For starters, I only allow myself to scroll through social media three times a day. This excludes the additional time it takes me to post photos, write captions, and respond to private messages a few times a week. Limiting the content I consume versus engaging with others is the ultimate goal, and it has already improved my mood tremendously.
I also respond to text messages in batches now. Yes, this does mean I screen people's incoming texts (a millennial's flaw), but if it isn't urgent, I most likely will not respond immediately. I've found people expect me to answer right away because they know I am always on my phone — it's true that I once felt obligated to do so. Now, though, I focus on the task at hand and let the text messages wait. Trying to do many tasks at once becomes both physically and mentally draining for me. I need to respect that.
Last but not least, I have to remember to honor my feelings. If I'm feeling overwhelmed and burnt out, it's OK for me to lock my phone and watch reruns on Netflix. If necessary, it's OK for me to disconnect while still being connected. While I have to be attached to my phone at all times, that doesn't mean I can't find ways to take a digital detox. As SMA has shown me for almost 30 years, I must always be willing to adapt and accommodate to the situation at hand in order to produce the best results.
***
Note: SMA News Today is strictly a news and information website about the disease. It does not provide medical advice, diagnosis, or treatment. This content is not intended to be a substitute for professional medical advice, diagnosis, or treatment. Always seek the advice of your physician or other qualified health provider with any questions you may have regarding a medical condition. Never disregard professional medical advice or delay in seeking it because of something you have read on this website. The opinions expressed in this column are not those of SMA News Today, or its parent company, BioNews Services, and are intended to spark discussion about issues pertaining to spinal muscular atrophy.