Disability, Pop Culture, and Acceptance in 'The Pretty One'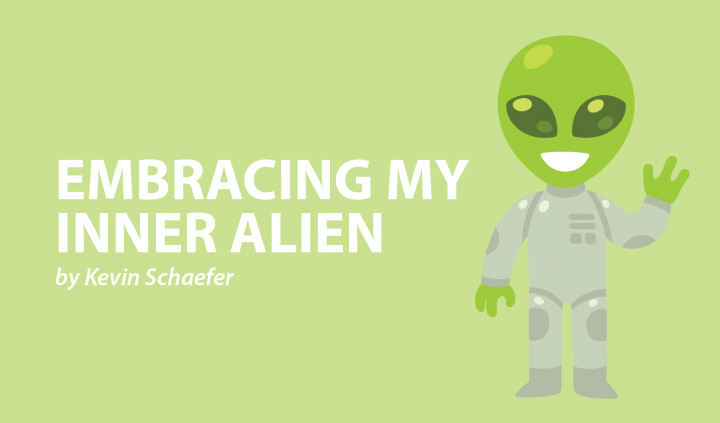 In 2017, writer Keah Brown created the hashtag #DisabledAndCute. To Brown's astonishment, this phrase sparked a viral social media movement. As the hashtag flooded her Twitter and Instagram feeds, Brown saw countless individuals with disabilities embrace a message of self-love and acceptance, a message that took her years to grasp.
Fast-forward to 2019, and Brown reveals the origin story of her beloved hashtag in "The Pretty One." This memoir is as much about the author's journey toward self-love as it is an invitation to make the world more inclusive. Brown documents her experiences as a black woman with cerebral palsy, emphasizing the intersectionality of these identities throughout her book.
As I read "The Pretty One," I saw reflections of my own story in Keah's. For one, both of us are pop culture enthusiasts. We don't merely watch movies and TV shows and read books, we consume stories. Brown devotes an entire chapter to her love of pop culture and how that love is often unrequited. 
Like me, Brown longs for greater disability representation in fiction. I spend countless hours absorbing superhero soap operas like "The Flash" and "Supergirl," but I would love to be in the writers room on one of those shows. Brown writes about how she yearns to see more characters with physical and mental disabilities who aren't magically cured or used as plot devices to "inspire" the protagonists. 
When Brown examines the darkest times of her life, I was reminded of when I felt overwhelmed. I blamed SMA for my unhappiness years ago, and it wasn't until I realized that I needed to take action that I was able to move forward. While Brown's road to accepting herself was harder and more prolonged than my own, her story still resonated with me.
Brown's story is vastly different from mine. In particular, reading about her experiences as a disabled black woman in modern America opened my eyes. Though I deal with ableism, there are other societal prejudices that I'll never have to face as a white man. Especially after her #DisabledAndCute hashtag went viral, Brown encountered a wave of online sexism and racism. 
One of the more provocative passages for me is when Brown shares her opinion about the ABC sitcom "Speechless." I've written about how much my family and I enjoyed this show when it was on the air, as it did shine a light on people with disabilities. It was funny and charming, without being overly sentimental or cheesy. 
Yet, Brown also points out that the show never aimed to portray nonwhite characters with disabilities. Though I often saw myself in the character J.J., Brown had difficulty finding that same kind of representation. Although the entertainment industry is giving minorities more representation, there's still more to do. 
Reading "The Pretty One" reminded me why I do what I do. Through writing, podcasting, and community engagement, I want to show the world what those of us with disabilities can do. But raising awareness is our job. If we want our voices heard, then it's up to us to write, speak, and act, instead of sitting on the sidelines. 
***
Note: SMA News Today is strictly a news and information website about the disease. It does not provide medical advice, diagnosis, or treatment. This content is not intended to be a substitute for professional medical advice, diagnosis, or treatment. Always seek the advice of your physician or other qualified health provider with any questions you may have regarding a medical condition. Never disregard professional medical advice or delay in seeking it because of something you have read on this website. The opinions expressed in this column are not those of SMA News Today, or its parent company, BioNews Services, and are intended to spark discussion about issues pertaining to spinal muscular atrophy.