Taking Stock of the Advances in SMA Treatment and Research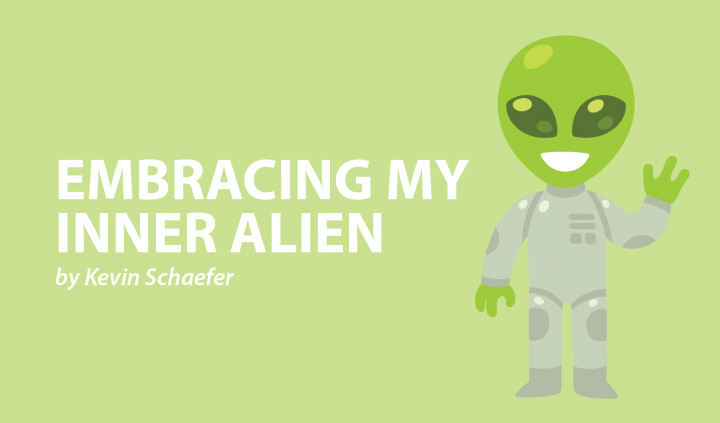 Recently, I attended the 2019 Cure SMA Chapter and Leadership Conference in Boston. There, I connected with friends I had met through previous conferences and listened to presentations from Cure SMA staff members, as well as updates from the pharmaceutical companies AveXis and Genentech. 
I was particularly interested in hearing from Genentech, as the company's investigational therapy risdiplam is currently a hot topic in the SMA community. If approved by the U.S. Food and Drug Administration, risdiplam would become the first oral treatment for spinal muscular atrophy. Though I'm quite content with receiving Spinraza at the moment, I will say that a liquid therapy sounds a little more appealing than having a needle jammed into my neck every four months. 
It's now commonplace for me to read weekly updates about existing and emerging treatments. That alone is surreal. I'm not the kind of person who spent a lot of time thinking about a cure when I was growing up, but the prospect of one on the horizon sends my head spinning.
As someone who was born with this neuromuscular condition and diagnosed at a young age, SMA is just something that's always been a part of my life. Last month, I spoke at my alma mater's InterVarsity Christian Fellowship chapter and delivered my personal testimony. I emphasized to the students there that SMA didn't seriously start to affect me mentally and emotionally until I was a sophomore in high school. That's when my arm and upper-body strength began to significantly decline, and I had to face the reality of my disease.
Yet, I don't particularly use the word "disease" often to describe my condition. When I think of a disease, I think of some unbearable illness that consumes a person. In my case, SMA has undoubtedly brought with it some of the greatest hardships of my life, but I don't identify myself as sick or as a patient. I'm simply a person living with SMA, and I've been living my life long before Spinraza came along.
Others, though, have been longing and hoping for a cure for years. SMA affects us all in different ways, and that's the beauty of the diversity of this community. We don't all have the same mindset, and that's OK.
I'm approaching the two-year anniversary of my first Spinraza injection, and it's been almost three years since the treatment went on the market. In that time, I've experienced emotions ranging from gratitude to fear to confusion. Growing up, the notion of any kind of treatment was too far outside the realm of possibility for me to imagine. Now that I'm on one, and with more on the way, it's still overwhelming. 
As I think about what the future holds for the SMA community, I am hopeful. I am grateful for the unexpected ways in which having SMA has informed my perspective on life, and for all the people I've met as a result. Nonetheless, I'm glad that the prospect of a cure is no longer just a notion, and is instead within the realm of possibility.
***
Note: SMA News Today is strictly a news and information website about the disease. It does not provide medical advice, diagnosis, or treatment. This content is not intended to be a substitute for professional medical advice, diagnosis, or treatment. Always seek the advice of your physician or other qualified health provider with any questions you may have regarding a medical condition. Never disregard professional medical advice or delay in seeking it because of something you have read on this website. The opinions expressed in this column are not those of SMA News Today, or its parent company, BioNews Services, and are intended to spark discussion about issues pertaining to spinal muscular atrophy.