When You Have SMA, Every Day Is Rare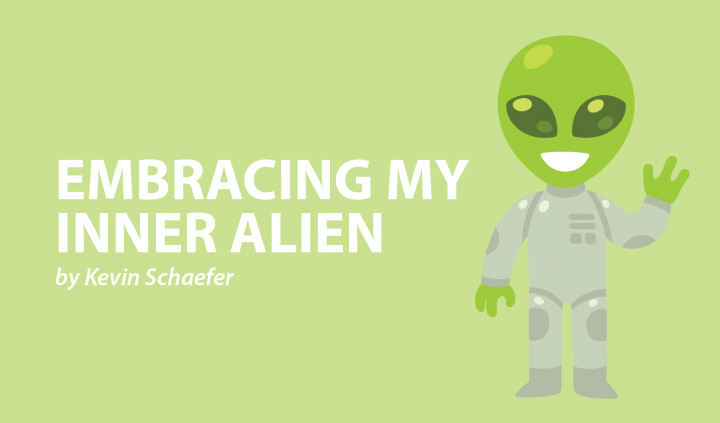 Feb. 29 is Rare Disease Day. On that day people are encouraged to spread awareness about a multitude of rare diseases and conditions, from SMA to cystic fibrosis to Charcot-Marie-Tooth disease. The umbrella of disease communities is vast, but the word "rare" unites us all. 
In the world of SMA, every day is rare. 
I have two metal rods fused to my spine, and a robotic arm mounted to the side of my power wheelchair. My caregivers use an electric lift to transfer me out of my chair. They also bathe me, dress me, and position me. Depending on others for my physical needs is a normal component of my everyday routine. I'm also quite accustomed to letting strangers wipe my butt.
I take extra precautions to keep my driving hand from slipping off my joystick when driving down the street or over a bumpy surface. Whenever I'm downtown, I pay close attention to potholes and cracked sidewalks.
I commonly text my parents messages such as, "Can you move my arm?" or "Ready for bed, but no rush." My personal favorite is, "Can you empty my catheter before dinner?" 
I wear a BiPAP machine at night to manage my respiratory issues and sleep apnea. Nowadays, I use a small nasal piece, but masks I've used in the past covered the majority of my face and made me look like Darth Vader. 
I travel several times a year, exclusively with my accessible van. My experiences with flying have been less than stellar, though I continually advocate for improved airline accommodations. For now, though, my Batmobile works great. Over the past couple of years, I've visited several big cities, including Boston, New York, and Philadelphia. I've also taken day trips with friends to different parts of North Carolina. 
Strangers often look at me with puzzlement and wonder. Sometimes kids wonder why I'm in a wheelchair. Other times people marvel at my robotic arm. Most days, I encounter "automobile experts" who scratch their heads as they try to figure out what type of vehicle my family owns.
As I said, it's a Batmobile.
My medical team is larger than the current group of presidential candidates. I have a primary doctor, a pulmonologist, a neurologist, a physical therapist, a urologist, a nutritionist, a social worker, an occupational therapist, someone I'm probably forgetting, and, of course, my primary caregiver, Randy.
I'm fully dependent on others for my physical needs, but I still get up every morning and go to work. It takes me longer than the average person to go to the bathroom and get dressed. Staying in bed all day would be easier. It also would crush my spirit and confine me to a life of infinite boredom.
My life is anything but normal. Instead, "rare" is at the forefront of my vocabulary. I embrace the abnormal aspects of my life. I've had to deal with a plethora of physical limitations and setbacks, but in turn, I've been able to devote more energy to my mental and emotional growth.
In honor of Rare Disease Day, I challenge you to learn something about an individual with a rare disease. It could be someone in the SMA community or someone with a different condition. Put aside any preconceived notions and let them tell their story. 
I think you'll find that every one of us is rare in some shape or form. We may not all have state-of-the-art robotic arms, but we have thoughts, feelings, and capabilities.
We all have stories to tell. Let's tell them.
***
Note: SMA News Today is strictly a news and information website about the disease. It does not provide medical advice, diagnosis, or treatment. This content is not intended to be a substitute for professional medical advice, diagnosis, or treatment. Always seek the advice of your physician or other qualified health provider with any questions you may have regarding a medical condition. Never disregard professional medical advice or delay in seeking it because of something you have read on this website. The opinions expressed in this column are not those of SMA News Today, or its parent company, BioNews Services, and are intended to spark discussion about issues pertaining to spinal muscular atrophy.