Flying with a Disability: National Lampoon's Airline Extravaganza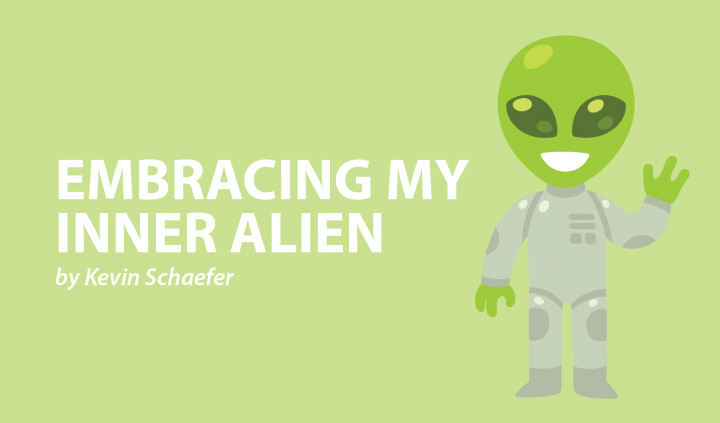 Thanks to the fine folks who handled my wheelchair at the airport a few days ago, I'm now writing this column while sitting in my bathroom seat. My mom is going to get my chair looked at, and until then, I needed to find somewhere else to sit and work. At least with this setup, I can multitask if I need to!
Though my family and I hoped that our round-trip flights to Disneyland for the 2019 Cure SMA conference would go smoothly, we experienced our usual Schaefer Vacation idiosyncrasies.
Let me go ahead and say that the conference was fantastic, and I have more to say about that in coming weeks. But first, allow me to vent about flying with a disability.
My parents, my caregiver Randy, his fiancée Danielle, and I arrived at Raleigh-Durham International Airport on Wednesday, June 26. I hadn't been inside an airport since I was 4, and I had no idea what to expect when we went to check our luggage. I only knew that it was 4 a.m. and I needed food and a Coke to wake me up!
As soon as we checked in with security, one of the managers told us that the amount of preparation we had done was remarkable. My mom had spent countless hours researching flying with a wheelchair, and she wrapped essential parts of my chair in Bubble Wrap, removed any detachable pieces, and put them in our suitcases. The manager's statement gave us a boost of encouragement, and we thought this was a good sign.
Ha!
I spent the next hour or so in a manual chair, while other airline employees loaded my chair onto the plane. When it was time for me to board, Randy transferred me to what those of us in wheelchairs call the "Hannibal Lecter chair." As some guys lifted me onto the plane in this thing, "The Silence of the Lambs" soundtrack played in my mind.

We first flew to Charlotte, North Carolina, and from there to California. Despite the difficulties that came with transferring me multiple times, the flights to Disneyland went pretty smoothly. I enjoyed the moments of turbulence, as they helped me to move a bit so that my butt wouldn't remain sore. It is ironic that even I have trouble sitting in one position for too long!
The flight itself wasn't the problem. The real trouble began when we arrived at the airport in Los Angeles to find that my chair had been damaged. The armrest that connects to my joystick was out of place, and we were unable to get my tray on. To have an idea of what it looked like, picture Iron Man after his fight with Captain America. For an idea of what it looked like after the return trip, picture Iron Man after his final battle with Thanos.
We figured that the chair had been dropped on its side during one of the transfers, but I wasn't going to let this incident ruin our trip. I immediately checked to make sure I could still drive. I could. I eventually figured out a way to get my tray on by putting my armrest on top of it. Those of us with SMA can get pretty creative in these situations.
Still, we shouldn't have to put up with things like this all of the time. Though I'm glad we made it, and I had a great time at the conference with my SMA family, I just wish that things like flying in a wheelchair were a little easier for us.
Stay tuned. I'll have more to say about the conference, the less-than-stellar return trip, and of course, the new "Star Wars" land in coming weeks. For now, I'll enjoy the view of my kitchen table from the comfort of my commode chair. Try finding that sentence anywhere else on the internet!
***
Note: SMA News Today is strictly a news and information website about the disease. It does not provide medical advice, diagnosis, or treatment. This content is not intended to be a substitute for professional medical advice, diagnosis, or treatment. Always seek the advice of your physician or other qualified health provider with any questions you may have regarding a medical condition. Never disregard professional medical advice or delay in seeking it because of something you have read on this website. The opinions expressed in this column are not those of SMA News Today, or its parent company, BioNews Services, and are intended to spark discussion about issues pertaining to spinal muscular atrophy.