Celebrating Friendships and Beautiful Sunsets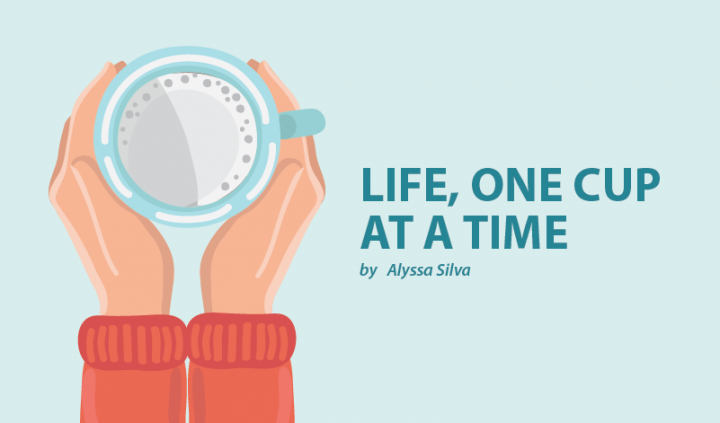 Driving home from Boston one evening, I witnessed the sky paint a vibrant sunset as we cruised down the highway. Bright pinks and oranges swept across the view from my window as the radio blared through the speakers. A dear friend was in the driver's seat, and as the sky continued to create its masterpiece, he and I sang out of tune to every song and laughed about it the entire way home. For the first time in a while, my soul felt content with the simplicity of the world around me.
That morning I'd woken up in a ball of nerves. My friend and I had made plans to meet up in Boston to enjoy the day in the Seaport district. She moved there two years ago, and due to various health issues I've experienced for some time, I had yet to visit her in her new place.
On paper, it seemed too risky. After developing vertigo, the possibility of me becoming carsick during the long drive into the city could have been problematic. Straying too far from my parents who know my needs best could have been an issue if my health went awry. (I experience vertigo, weakness, and mysterious dysautonomia-like symptoms occasionally.) And I thought that putting my friends in situations in which I could be at risk wouldn't be fair.
While my health was a contributing factor in my decision not to stray too far from home, I recently realized fear was the driving force. While the situations I worried about could happen, it didn't mean they would. The week my friend and I made plans, I had no significant changes with my health. My vertigo still camped out in my inner ears. My overall stamina remained the same. But my heart had a sudden revelation. For so long I had feared all of the things that could happen with my health, and forgotten all of the beautiful experiences I could have if I started living in spite of it.
I let this newfound realization sink in and then spent some time taking inventory of my recent health status. Overall, I had been feeling well. So, instead of worrying if something would go "wrong," I decided to act on this good juju and plan that trip to Boston.
The day of my little adventure, I woke up questioning my decision to hop in the car with a friend despite feeling the same as the day before. Then I recognized that my fear was stealing the microphone. So, I unplugged the mic in my mind, threw up some prayers to the Big Guy, and went on my way.
That day ended up being everything I didn't know I needed. It was slow and simple. The sun beat down on us as we looked at the city skyline by the water and sipped our iced matcha teas. We laughed and snapped photos and created memories that we'll talk about for a long time. And most importantly, we celebrated. We honored our friendships and the fact that we were finally together, feeling happy and healthy.
Amid the chaos that my health brings, that day showed me there is still room for quiet moments of peace and serenity. There are good days to be had among the bad, faith to be found in spite of your fears, and beautiful sunsets to be painted across the sky.
And I've found that's what truly makes life its own masterpiece.
***
Note: SMA News Today is strictly a news and information website about the disease. It does not provide medical advice, diagnosis, or treatment. This content is not intended to be a substitute for professional medical advice, diagnosis, or treatment. Always seek the advice of your physician or other qualified health provider with any questions you may have regarding a medical condition. Never disregard professional medical advice or delay in seeking it because of something you have read on this website. The opinions expressed in this column are not those of SMA News Today, or its parent company, BioNews Services, and are intended to spark discussion about issues pertaining to spinal muscular atrophy.