I'm Learning to Find Gratitude in Unexpected Ways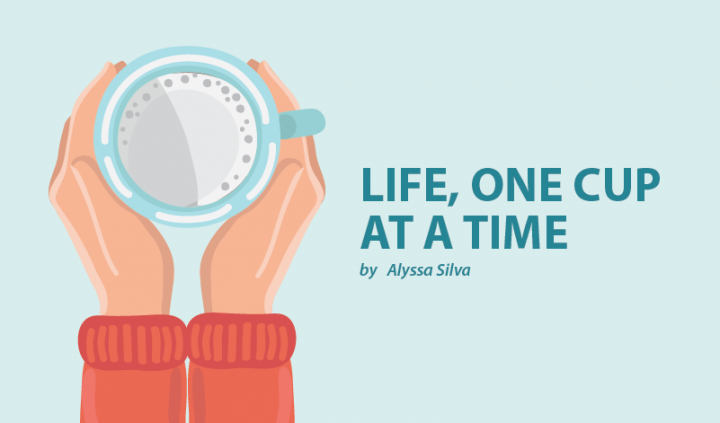 In this season of giving thanks, I keep reflecting on the importance of gratitude. Gratitude greatly impacts our lives, but as someone with SMA, I've found the concept easier said than done.
At the risk of sounding harsh, on some days I feel as though there is absolutely nothing in this world that I can be grateful for. Of course, that isn't the case. I have a roof over my head, a family who loves and cares for me deeply, friends who unconditionally support me, and two of the cutest dogs in the world. Do you see how easy it was for me to write down a simple list of gratitude?
I know I should be grateful, but the complexities of SMA often cast a shadow on the light of gratitude in my heart. Those complexities will always be an integral part of my everyday life, which is a difficult realization. They will always try to coax me into thinking I don't have any reason to be grateful.
To combat these lies, I've been exploring the concept of gratitude. I have challenged myself in times of defeat to find reasons to be grateful. It hasn't been easy. On my worst days, I grapple with my efforts and wonder if they are paying off. Life with SMA is, at times, incredibly difficult. Fatigue clouds my judgment. I feel inadequate because of muscle weakness. My inabilities tend to steal the spotlight from my abilities.
As a result, gratitude takes a back seat in my life. However, in challenging myself to be grateful despite SMA's complexities, I discovered something that completely changed how I approach the art of practicing gratitude.
Gratitude isn't cultivated in lives without challenges. It is cultivated in spite of them.
When I look at life from this perspective, I remember there is always room for gratitude. Some days, it's a piping hot cup of coffee that creates a shift in perspective. Other days, it's the magnitude of love I receive from friends, family, and my dogs. Even on my worst days, it's the acknowledgment that my heart is still beating and my lungs are still breathing. That is a gift. Any challenge or bad day becomes insignificant in comparison to the greatest gift of all: life.
Gratitude may be easier said than done, but taking the path less traveled has changed my life for the better.
***
Note: SMA News Today is strictly a news and information website about the disease. It does not provide medical advice, diagnosis, or treatment. This content is not intended to be a substitute for professional medical advice, diagnosis, or treatment. Always seek the advice of your physician or other qualified health provider with any questions you may have regarding a medical condition. Never disregard professional medical advice or delay in seeking it because of something you have read on this website. The opinions expressed in this column are not those of SMA News Today, or its parent company, BioNews Services, and are intended to spark discussion about issues pertaining to spinal muscular atrophy.