Driving to Faraway Coffee Shops While Learning to Honor My Good Days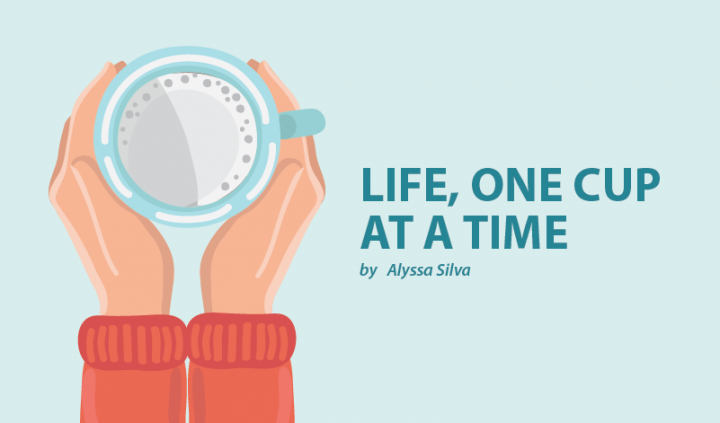 Out of context, telling people that I willingly drive for an hour to get a good cup of coffee sounds pretty ridiculous.
After all, think of the countless coffee shops I must pass en route to my destination. (I live in New England. If there isn't a Dunkin' on every other block, then you took a wrong turn long ago.) Think of the amount of gas it takes to get there or all of the productive things I could be tackling on my to-do list in the time it takes me to travel there and back. So, yes, to an extent, when I drive to random locations far from home just for a cup of joe it may appear as though I'm taking matters too far. However, there's a legitimate reason for doing so.
I rolled into my house the other day after being out with a friend for several hours. When I told my mom where I had gone for coffee, she didn't even know where the town was located on a map. Together, we looked it up on my phone, and having realized how deeply I'd traveled into another state, she questioned what crazy idea possessed me to go all the way there.
I looked at her and said, "Mom, today was a good day." And, immediately, she understood.
In a recent column, I explained how a day trip to Boston helped me to realize how important it is to live in spite of my daily health woes and to honor my good days amid the bad.
We will always have bad days living with SMA: Days when we open up Facebook and see our friends tackling their goals when the only task we've crossed off our to-do list was asking our personal care assistant to brush our teeth. I've been there and will be again. But in spite of the discouragement and weariness that comes with the inevitable bad days, I will have times when I'll say, "Today was a good day."
On those days, I celebrate by getting a little more work done so that I'm ahead of the game. I have impromptu wine tastings with friends because I know I'll be able to keep up. And I drop everything to drive to random coffee shops far from home. Maybe it doesn't make sense to most people. But, when you've lived with a lifelong illness that tries to have the upper hand, you learn to honor your good days by doing those things that fill your soul.
And you soak in that goodness, even if it's fleeting, because you never know what tomorrow will bring.
***
Note: SMA News Today is strictly a news and information website about the disease. It does not provide medical advice, diagnosis, or treatment. This content is not intended to be a substitute for professional medical advice, diagnosis, or treatment. Always seek the advice of your physician or other qualified health provider with any questions you may have regarding a medical condition. Never disregard professional medical advice or delay in seeking it because of something you have read on this website. The opinions expressed in this column are not those of SMA News Today, or its parent company, BioNews Services, and are intended to spark discussion about issues pertaining to spinal muscular atrophy.