Embarking on the Journey to Find a New Wheelchair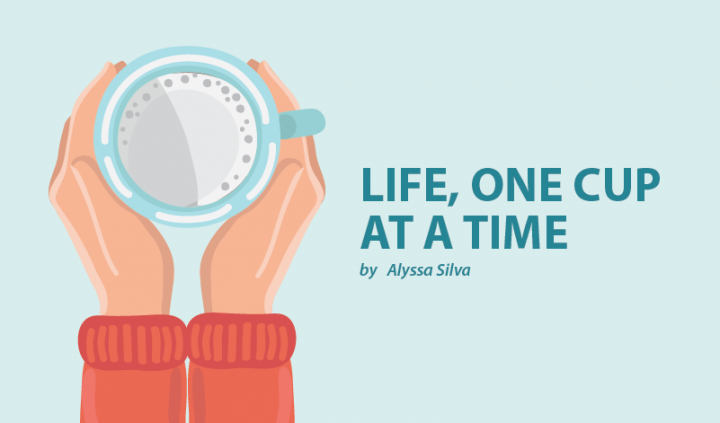 "I was once the proud owner of a Jaguar," is one of my go-to statements whenever I play "two truths and a lie." If you haven't heard of the game, it's typically an icebreaker in which a participant tells two facts and a lie about themselves and the others must figure out which statement is false.
Spoiler alert: The above statement is — surprisingly — true. While I don't know much about cars, I am aware that Jaguars are elite. So, I enjoy bragging about my previous ownership of a Jaguar. To embellish a little further, I tell others that it was my first set of wheels.
That's right. My first and only Jaguar was my first power wheelchair. At the ripe age of 2 years old, I received freedom in the form of four wheels. While I was limited to the inside of my home, I zipped that bad boy around and chased my older brother with a devilish smile on my proud face. I even knocked over the Christmas tree that year. (Learning to drive a wheelchair didn't come naturally to me.)
The other day, my mother and I reminisced about those times on our way to my wheelchair evaluation appointment. I've had my current wheelchair for over 10 years now, and my physical therapist has recently made the executive decision to begin the process of obtaining a new one.
Due to the nature of my disease and my physical limitations, I have a long list of unique and specific needs. Part of me dreads the beginning stages of getting a new wheelchair. Fortunately, the physical therapy department at Boston Children's Hospital is no stranger to the individual requirements of its patients. I, on the other hand, tend to be a creature of habit who tries to avoid the changes and challenges that come with being unique and having specific needs.
I'm an "if it's broke, don't fix it" kind of girl. I love my wheelchair. It's still working. However, the battery is starting to fail, and I spend most of my days in this chair living on a prayer. The joystick has been held together by electrical tape for about four years now — a victim of a careless airline. And every once in a while, I whisper sweet nothings into the motor to remind the chair that it's doing a great job.
Changes aren't easy for me to comply with, especially when it comes to giving up a wheelchair. Amid these trepidations, though, I'm finding moments of excitement. I look back at that little girl who zipped around in her Jaguar. I think about how she gained independence within the four walls of a tiny ranch that was arguably unsuited to a reckless toddler and her chair. I reflect on all of the crazy adventures she had in her wheelchair, and I'm back to that giddy, first-time feeling of a new set of wheels. Suddenly, I'm flooded with gratitude that I have the opportunity to get a new wheelchair.
***
Note: SMA News Today is strictly a news and information website about the disease. It does not provide medical advice, diagnosis, or treatment. This content is not intended to be a substitute for professional medical advice, diagnosis, or treatment. Always seek the advice of your physician or other qualified health provider with any questions you may have regarding a medical condition. Never disregard professional medical advice or delay in seeking it because of something you have read on this website. The opinions expressed in this column are not those of SMA News Today, or its parent company, BioNews Services, and are intended to spark discussion about issues pertaining to spinal muscular atrophy.