The Music That Made Me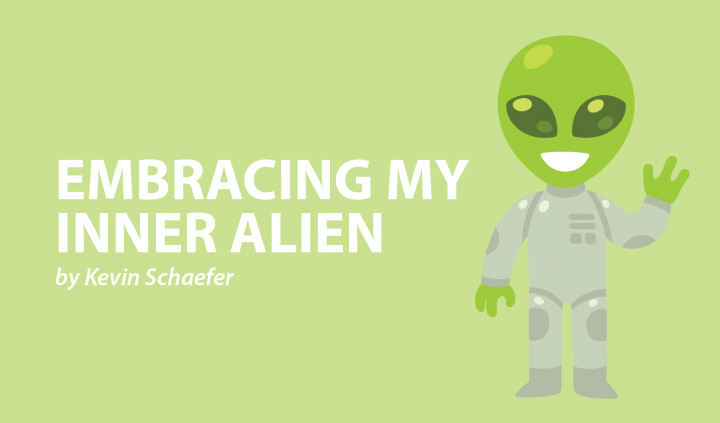 The music of Bruce Springsteen, David Bowie, and a bunch of movie soundtracks regularly play in the background of my home office. Thanks to Amazon Alexa technology, I can easily control my music and podcasts with simple voice commands.
I always like to listen to something while I'm working. I tend to gravitate toward classic rock. Still, genres like indie folk and alternative provide me with plenty of joy as well.
Though I'm not exactly a music connoisseur, and I tend to play the same songs repeatedly, the medium still plays a significant role in my life. When I'm at my lowest or my highest, music provides me with a gratifying sensation.
A number of albums and artists have impacted me. Following are just a few.
The Avett Brothers
This American folk-rock band hails from my home state of North Carolina. Weaving together elements of bluegrass, indie rock, and country, their music has an inexplicably unique rhythm to it. I'm often drawn to their music's spiritual themes, as many of their songs are rooted in their Christian faith.
In college, I interviewed the wife of the band's cellist, Joe Kwon, for a feature story in my alma mater's student newspaper. This led to me diving into their music, and I got to see them in concert on New Year's Eve in 2017. 
Their songs stick out to me for myriad reasons. I love melancholy tunes like "No Hard Feelings," and the more upbeat and fiery hits like "Kick Drum Heart." The music of The Avett Brothers provides me with serenity and motivation, both of which are necessary components of living with SMA.
The following lyrics from their 2009 song "Head Full of Doubt/Road Full of Promise" are of particular interest to me:

"When nothing is owed or deserved or expected / And your life doesn't change by the man that's elected / If you're loved by someone, you're never rejected /Decide what to be and go be it."
Movie soundtracks
Whether it's the brilliant instrumental work of composers like John Williams and Hans Zimmer, or the pop-rock compilation from "Baby Driver," I love movie soundtracks. For me, the soundtracks tell stories that capture my imagination, just like their cinematic counterparts. My current go-to album is from "Spider-Man: Into the Spider-Verse." This high-energy hip-hop soundtrack is the perfect listen to get me going in the morning. 
Bruce Springsteen
I have many favorite classic rock artists, but "The Boss" regularly dominates my Spotify playlists. His words are universal, and they speak to the struggles and aspirations of everyday people. "Born To Run" is one of my favorite albums, which I know is ironic. 
Last August on my dad's birthday, I took my parents to see the film "Blinded by the Light." Based on the memoir "Greetings from Bury Park: Race. Religion. Rock 'n' Roll" by Sarfraz Manzoor, the film tells the story of an aspiring writer who becomes a Springsteen superfan. The three of us loved it, as it's a powerful tale of family, dreamers, and hope in the face of adversity. 
Whenever I was fumbling through my adolescent years and early 20s, Springsteen's music was there to comfort my disillusioned spirit. Now, as a working adult with SMA, I use his lyrics to stay motivated. 
I write regularly about embracing the abnormally disjointed music when it comes to living with SMA. Often, my circumstances are outside my control, but how I react to them is what really matters. 
Like writing, listening to music is therapeutic for me. Whether I'm jamming out to Rush or Black Sabbath or smiling because of the brilliant comic lyrics of "Weird Al" Yankovic, I find myself rejuvenated.
The stress of managing caregivers, work, and my health can pop up at any given time. Fortunately, the words of The Boss from "The Promised Land" are always there for me too: "The dogs on Main Street howl /'Cause they understand /If I could take one moment into my hands / Mister I ain't a boy, no, I'm a man /And I believe in a promised land."
***
Note: SMA News Today is strictly a news and information website about the disease. It does not provide medical advice, diagnosis, or treatment. This content is not intended to be a substitute for professional medical advice, diagnosis, or treatment. Always seek the advice of your physician or other qualified health provider with any questions you may have regarding a medical condition. Never disregard professional medical advice or delay in seeking it because of something you have read on this website. The opinions expressed in this column are not those of SMA News Today, or its parent company, BioNews Services, and are intended to spark discussion about issues pertaining to spinal muscular atrophy.