Recent Health Issues Leave Me Guessing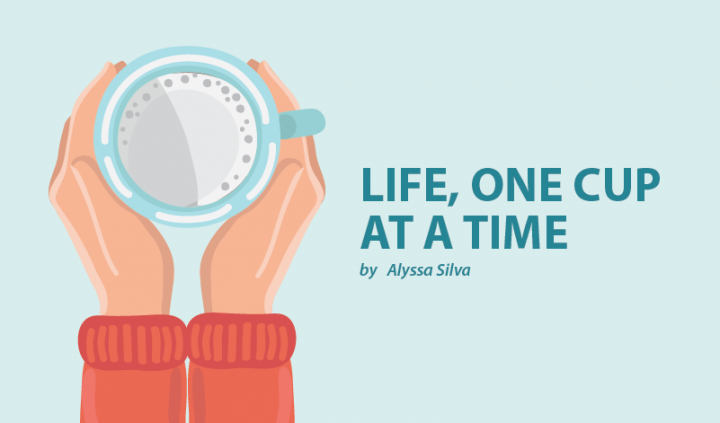 For the past few months, I have been experiencing some debilitating health issues. I've spoken with my doctors. I've tried different medications. And while as a team, we have figured out ways to give my body some reprieve at times, the root issue has yet to be diagnosed and resolved.
At this stage, I'm at somewhat of a loss because many factors could be affecting me. Stress, anxiety, and the general state of the world are a few. My doctors have explored this and suggested that external factors may have begun to wreak havoc on my system. While I do not feel comfortable sharing my symptoms until I gain a better understanding of what's going on, I will say I agree with the doctors.
However, living with SMA means every health battle I may face has an added element. Due to the nature of this disease and how it runs its course, a question always lingers in my mind and resurfaces every now and then: Could this be a product of SMA progression?
I've asked myself this question more times than I can remember during my lifetime. And considering the possibility of SMA progression playing a role has always added more stress and anxiety to my already nerve-racking health issues. Alas, this is the reality of a progressive, neuromuscular disease that I didn't sign up for but choose to fight nonetheless.
As I find myself getting hung up on this question, my mind files back to a memory embedded in my brain. It was the summer before my final year in college, and I had lost my voice, literally overnight, after battling aspiration pneumonia. But not only had I lost my voice, I also had lost my ability to swallow liquids.
Losing my voice, one of the few abilities my body still had control of, was one of my most heartbreaking experiences. I ended up being admitted to the hospital to hopefully receive some answers.
Doctors ran tests. They asked me questions. They introduced me to Thick-It, a thickener that turns liquids into applesauce-like consistency. And when all was said and done, their conclusions robbed me of any ounce of hope I had.
It was a product of my disease.
I left the hospital feeling more unsettled than I did when I entered it. For a while, I believed these doctors and wallowed in this new reality I was in. But as the weeks progressed, my intuition told me to try again. Settling for this diagnosis was the equivalent of giving in to a disease I had worked so hard to prevent from ruling my life. So, I decided to get a second opinion before throwing blame on SMA.
No more than 30 minutes into an appointment, a new doctor discovered I had vocal cord paralysis, an issue that easily would be fixed with minor surgery. Relief didn't begin to illustrate the overwhelming feeling in my body as I watched my vocal cords on a screen in his office. This wasn't a result of my disease. It simply was an unfortunate occurrence with a fortunate prognosis.
Having a camera shoved up my nose and into my throat never felt so good that day. And while I didn't recognize it then, this memory would soon serve as a benchmark for the many health battles to come.
When I reflect on stories like this, I'm reminded to remain levelheaded. That firsthand experience has shown me that muscle weakness may be inevitable, but it isn't always the answer to my problems. So with that, I take a deep breath. I continue to keep an open line of communication with my doctors. And above all, I choose to continue the fight regardless of the outcome.
***
Note: SMA News Today is strictly a news and information website about the disease. It does not provide medical advice, diagnosis, or treatment. This content is not intended to be a substitute for professional medical advice, diagnosis, or treatment. Always seek the advice of your physician or other qualified health provider with any questions you may have regarding a medical condition. Never disregard professional medical advice or delay in seeking it because of something you have read on this website. The opinions expressed in this column are not those of SMA News Today, or its parent company, BioNews Services, and are intended to spark discussion about issues pertaining to spinal muscular atrophy.