Pursuing Personal Independence Requires Careful Planning and Thought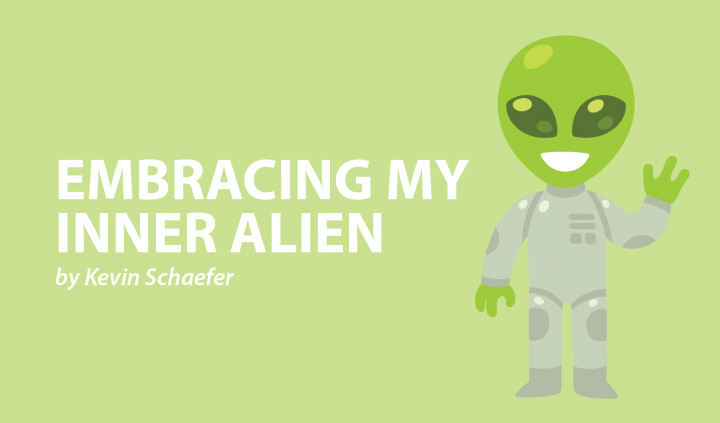 The pursuit of independence is almost always on my mind. As a disabled person, I face numerous challenges when it comes to living an independent lifestyle. From financial obstacles to managing caregivers, the very thought of one day moving out of my parents' house fills me with more anxiety than excitement.
Independence to me means more than just living on my own. While I will always be dependent on others for my physical needs, I achieve independence through taking on more personal responsibilities, managing my care, and being smart with my finances. 
Given my monthly expenses on comics and action figures, it's fair to say that I struggle with the latter.
Since we've entered a new year, I found myself pondering thoughts about my future while in bed the other night. Currently, I am more than content with my life. I have a loving family and great friends, a crazy and faithful caregiver, a fulfilling job, and the time to pursue my creative endeavors. And aside from health issues that I would deem manageable, I haven't been sick in several years. 
On the flip side, I remain dependent on my parents for numerous tasks. These include rides to appointments, weekend care, meal preparation, and transport to the ER when kidney stones appear. Granted, I contribute financially, work full-time, schedule doctors' appointments, cover caregiver expenses, and have friends drive me when we're hanging out (in normal times). 
I know it's nonsensical, but that feeling of guilt regarding how much my parents do for me is sometimes inescapable. My parents would do anything for me, and both are proud of who I am and the things I've accomplished. 
At the same time, I'm 27, and I don't have a clear road map for my life. I have dreams, desires, and snippets in my mind of what I want to do and where I want to be, but nothing concrete. I'm happy going with the flow, but this mindset is also hard to reconcile with challenging questions.
What if my caregiver, Randy, eventually decides to leave? What if something were to happen to my parents? If I did decide to move, how would I do it? Would I be able to manage all of the logistical factors? Will I ever get the chance to meet Jon Favreau and become a staff writer for one of the 1,000 upcoming "Star Wars" shows?
Hey, our CEO is always encouraging my co-workers and me to dream big. 
I've written previously about how I love reading memoirs. The intimate stories of other people fascinate me, and I particularly enjoy those of my favorite writers and storytellers. Recently, I've been making my way through former first lady Michelle Obama's fantastic 2018 memoir, "Becoming." Until reading her book, I'd always viewed her as someone who's entirely unshakable and fearless, a woman seemingly able to overcome any obstacle thrown her way. 
Yet, the Michelle Obama we know today didn't become that person overnight. When she was my age, she also lived in her parents' home. She also had many of the same anxieties about her future that I have about mine. 
Living with SMA requires me to recognize the things that are outside my control, and to find creative ways to manage the things I can do. Maybe one day I will live a fully independent lifestyle and can get that job at Lucasfilm. For now, though, I'll continue to live, think, and work toward whatever future awaits me. Time will tell.
***
Note: SMA News Today is strictly a news and information website about the disease. It does not provide medical advice, diagnosis, or treatment. This content is not intended to be a substitute for professional medical advice, diagnosis, or treatment. Always seek the advice of your physician or other qualified health provider with any questions you may have regarding a medical condition. Never disregard professional medical advice or delay in seeking it because of something you have read on this website. The opinions expressed in this column are not those of SMA News Today, or its parent company, BioNews, and are intended to spark discussion about issues pertaining to spinal muscular atrophy.