Everyone into the Pool: How I Learned to Love Physical Therapy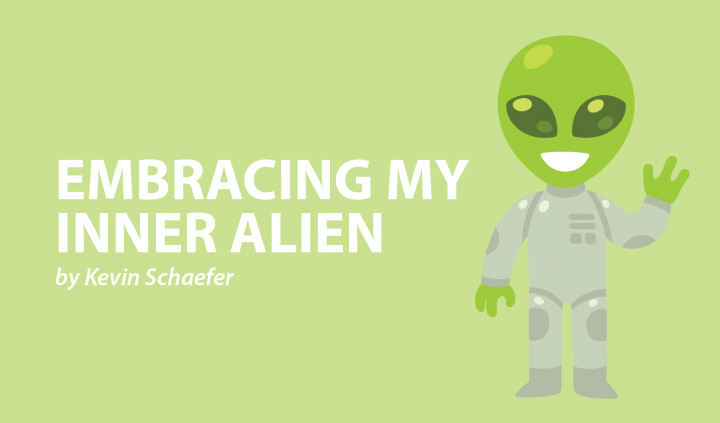 If someone had told me a few years ago that I would love going to physical therapy every week, I would have laughed. Let's just say that the idea of letting other people stretch my arms and legs, contort my muscles into uncomfortable positions, and make me do any kind of physical exercise didn't exactly appeal to me. As I recounted in a previous column, the transfer process alone was enough to intimidate me.
Still, my former primary doctor resisted my stubbornness and said that my muscles would stiffen past the point of no return if I didn't do something. Now, here I am almost four years later, and going to PT is one of my favorite weekly activities.
I've talked to other adults with SMA who have expressed reluctance to doing physical therapy, for many of the same reasons that kept me from going. There's the time commitment, the inconvenience of having to transfer out of a wheelchair at every appointment, and the uncertainty of whether or not PT will yield any benefits.
All of these are valid concerns, but after four years of doing aquatic therapy, I've experienced the benefits firsthand.
The time commitment
I won't deny that doing any kind of physical therapy requires commitment. When I started again as an adult, I was still in college. Trying to make time to get to a clinic 30 minutes from my house every week for an hourlong appointment, while also being a full-time student and heavily involved in campus life, was no easy task. Even today, when I work from home and have a more flexible schedule, it's still tough. I'm also in charge of coordinating rides so that my mom doesn't have to drive me regularly.
The reality, though, is that we make time for the things that are important to us. Physical therapy has become a critical and enjoyable part of my life, and I'm willing to sacrifice the time and energy each week toward it. I figure that if I can make time to document my action figure collection on Instagram, I can probably make time to exercise in a pool once a week.
The transfer process
Back when I started the process of aquatic therapy, transferring in and out of the pool was the thing I was most anxious about. I'm not big on letting people other than my parents and primary caregivers transfer me, as I'm always worried that they'll do something wrong and send me flying out of my sling. I've gotten much better about this in recent years, but it remains a point of anxiety for me and many others in wheelchairs.
In my experience, though, physical therapists have been the easiest people to communicate with, and none of those I've worked with have had issues transferring me. I've worked with several PTs in the past few years, and though it often takes several tries to get me back in a manual wheelchair and out of the pool, each of them has listened to me, been supportive, and transferred me with care.
The benefits
Recently, I had a conversation with one of my physical therapists about setting goals for my health and abilities. This question stunned me a bit, as it's not something I had given much thought. I love getting in the pool every week and chatting with my PTs about what we're watching on Netflix, but I really don't think about specific ways that I want to improve my physical ability.
Now that I've been steadily going to therapy, however, and the fact that my sessions are coupled with my Spinraza (nusinersen) treatments, I am thinking more about where I will be physically in a few years. I'm already experiencing some small gains in my muscle ability, and for the past couple months, I've even been able to sit unassisted on a bench that's built into the pool. Small developments like this are huge for me.
I don't know exactly what I'll gain in the future, but I am seeing significant improvements in my muscle flexibility and energy levels these days. These changes haven't happened overnight, and it's important for others with SMA to understand that the benefits of physical therapy (or Spinraza) aren't instantaneous. It takes time and commitment to yield any kind of results.
Physical therapy was once something that seemed pointless for me to try. My arms and legs are pretty much just for show, so why bother? Now, I'm grateful for how persistent my doctor was with me a few years ago. The thing that I once dreaded is now something that I eagerly anticipate every week. Thanks, Doc.
***
Note: SMA News Today is strictly a news and information website about the disease. It does not provide medical advice, diagnosis, or treatment. This content is not intended to be a substitute for professional medical advice, diagnosis, or treatment. Always seek the advice of your physician or other qualified health provider with any questions you may have regarding a medical condition. Never disregard professional medical advice or delay in seeking it because of something you have read on this website. The opinions expressed in this column are not those of SMA News Today, or its parent company, BioNews Services, and are intended to spark discussion about issues pertaining to spinal muscular atrophy.