Rare and Resilient: My Adventures in Philadelphia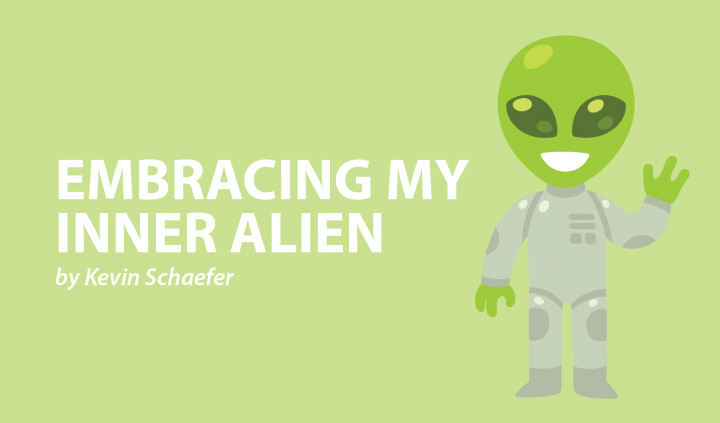 Amid its heart-pounding fight sequences and images of Michael B. Jordan carrying car tires in the middle of the desert, the film "Creed II" offers a poignant representation of disability. In this umpteenth sequel to the original "Rocky," the titular protagonist's girlfriend, Bianca, played by Tessa Thompson, has progressive hearing loss. 
When I rewatched the movie a few weeks ago, one scene stood out. Faced with the reality that his newborn daughter might have the same condition as Bianca, Adonis Creed (Jordan) shares a tender moment with his mentor, Rocky Balboa, played by Sylvester Stallone. With his thick northern accent, Rocky tells Creed, "Don't feel sorry for her, because she won't feel sorry for herself." 
Last week, I sat in an office building in Philadelphia, where the iconic Rocky steps were visible from the window. There, I found myself surrounded by people who didn't feel sorry for themselves.
I've written about this previously, but I work for this site's parent company, BioNews Services. Our organization serves dozens of rare disease communities and hosts websites for each one. Prior to getting this job, I had never heard of most of these conditions. 
Though we're primarily a remote company, we have an office in Philly. Just before Christmas, our CEO invited several other columnists, including me, for a work-based trip to Philly. I was elated. While I've become accustomed to working from home, I couldn't wait to meet some of my co-workers in person. 
Declining the option to fly after our debacle last summer, my mom and I set out for a road trip on a bright Monday morning. It was a smooth journey, and we even managed to avoid traffic on Interstate 95. 
Once we arrived at our hotel, I eagerly anticipated the arrival of my co-workers. Though we met in person for the first time that day, we already were family. We've laughed and cried together on countless conference calls, but there's something special about meeting face-to-face.
As we sat and swapped stories, two words came to mind: rare and resilient. 
Brittany Foster, a columnist, forums moderator, and HR team member who has pulmonary hypertension, had more surgeries in 2019 than most people have in a lifetime. She often works from a hospital bed, and never seeks pity from anyone.
Matt Lafleur, a columnist and associate columns director who has Friedreich's ataxia, decided to add stuntman to his résumé on this trip. Read his column about how he took a fall in his hotel bathroom and had to get stitches. When my caregiver and I went to check on him before he went to urgent care, I missed a golden opportunity to use the following "Breaking Bad" quote: "Yo, Adrian, Rocky called, he wants his face back." We're like brothers and can make brutal jokes about each other. 
Luisa Palazola, our company's designated Instagram aficionado, is an active member of the cystic fibrosis community. However, she's unable to come in close contact with other people with CF due to the risk of infection. So she stays connected through social media. 
Dawn DeBois, a columnist and forums moderator, has an extremely rare autoimmune disease called Lambert-Eaton myasthenic syndrome (LEMS). She's one of fewer than 2,000 diagnosed patients, and she's not the only one I know. Just a day before the trip, I received a message from one of the LEMS forum members. It turns out that this person was one of my preschool teachers and recognized my profile! Dawn and I both laughed at just how small a world we live in. 
My adventures in Philly showed me the beauty of being rare and resilient. In many ways, each of us embraces our inner alien every day. We wear our scars and our defects proudly, and we're here to share our stories. 
Also, I can only imagine what people thought when they saw our ragtag group wandering through the city. Two of us were in wheelchairs, and one needed oxygen to walk outside. The kicker is that none of us were headed to a hospital.
***
Note: SMA News Today is strictly a news and information website about the disease. It does not provide medical advice, diagnosis, or treatment. This content is not intended to be a substitute for professional medical advice, diagnosis, or treatment. Always seek the advice of your physician or other qualified health provider with any questions you may have regarding a medical condition. Never disregard professional medical advice or delay in seeking it because of something you have read on this website. The opinions expressed in this column are not those of SMA News Today, or its parent company, BioNews Services, and are intended to spark discussion about issues pertaining to spinal muscular atrophy.