Thoughts About Risdiplam: Pros and Cons of Starting a New Treatment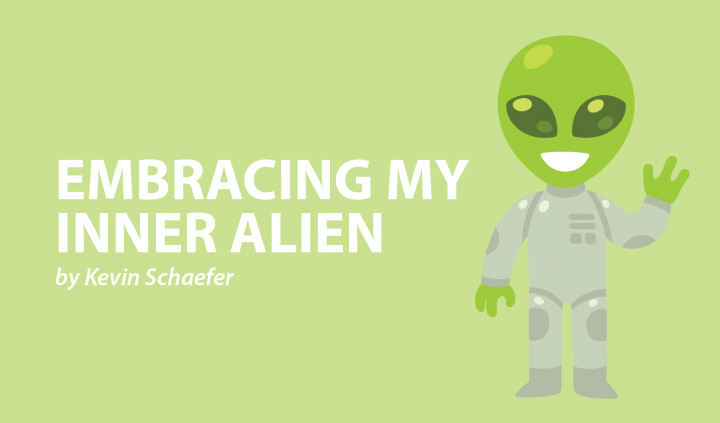 As I lay sideways on the operating table for my most recent Spinraza injection, my neurologist asked me about an upcoming SMA therapy. He and I like to make small talk about medical breakthroughs while a radiologist jams a needle into my neck.
We were discussing risdiplam, a potential SMA treatment currently in late-stage clinical trials. Developed by Roche and Genentech, this investigational therapy would be the first SMA treatment to be administered orally. The U.S. Food and Drug Administration is expected to decide about approval in late August.
I've certainly given thought to this investigational therapy. As much as I love getting a shot at the baseline of my head every four months, I admit that a liquid medication sounds appealing. Hopefully, risdiplam tastes OK, but regardless, its convenience is unparalleled. Beyond this, research shows that it could have a profound impact on SMA patients of all ages.
Many are ready to take risdiplam as soon as it becomes available, especially in the community of adults with SMA. Author and vlogger Shane Burcaw discussed his eagerness to switch from Spinraza to risdiplam in a video a few months ago. I've also had several guests on the SMA News Today podcast express this same sentiment. 
So where do I stand? Or, I guess where do I sit would be a more apt question.
As I've pondered this subject, I've realized that I'd rather not be a guinea pig for a new treatment. For my faithful readers who have been following my column since 2017, you may recall that I had my reservations about starting Spinraza (nusinersen), too. I considered everything from my physical state and my willingness to undergo treatment to the drug's potential side effects. 
Ultimately, I'm grateful that I put aside my initial skepticism and went through with my first loading dose that November. This therapy has boosted my energy levels significantly, and I enjoy bragging about the needle-in-my-neck routine on Instagram. 
And while inevitable risks come with each Spinraza procedure, I've become accustomed to the process. It's as much a part of my medical routine as my pulmonary function tests and aquatic therapy sessions. Had I suffered any negative side effects from my injections, I might be more inclined to switch treatments. Fortunately though, it's been smooth-sailing for me.
Plus, while switching to a new treatment would be a personal decision, it still would involve multiple people. Since starting Spinraza, I've been fortunate to have a reliable and personable Biogen Family Access Manager. She's been, and continues to be, an instrumental person in my support system.
I've also openly talked with her about future treatments. I'm fortunate, too, that she and my doctors have never tried to force a decision on me. They are continually supportive and know that I make the call when it comes to my care.
There is a strong possibility that I may switch to risdiplam or another therapy down the line. For now, though, I prefer to stick with what works for me. I'm content with waiting and seeing how other adults in the community respond.
Either way, it's a fascinating time for our community, both in terms of medical advancements and in the realm of disability representation. Let's just keep moving forward, together.
***
Note: SMA News Today is strictly a news and information website about the disease. It does not provide medical advice, diagnosis, or treatment. This content is not intended to be a substitute for professional medical advice, diagnosis, or treatment. Always seek the advice of your physician or other qualified health provider with any questions you may have regarding a medical condition. Never disregard professional medical advice or delay in seeking it because of something you have read on this website. The opinions expressed in this column are not those of SMA News Today, or its parent company, BioNews Services, and are intended to spark discussion about issues pertaining to spinal muscular atrophy.