Merry Flu Season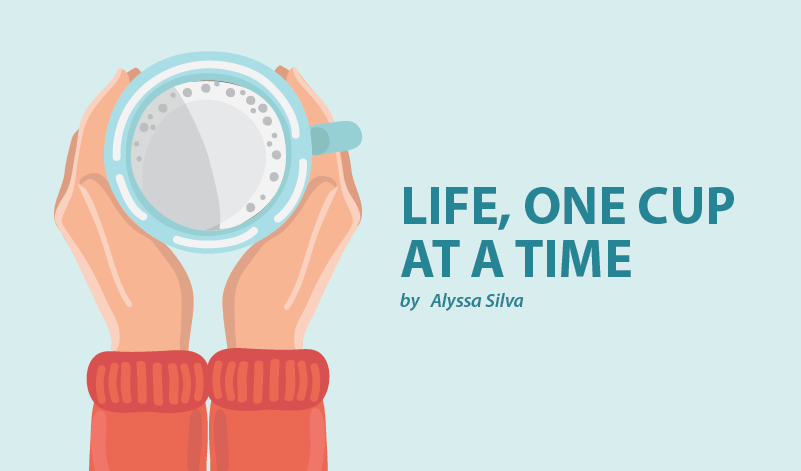 This morning, I woke up to a most unusual greeting from my mother.
"Good morning. I want you to stay out of Massachusetts," she said while removing the BiPAP from my nose.
Typically, she knows not to speak to me when I first wake up in the morning. Despite my longing to be one of those people who live for 5 a.m. wake-up calls and fling open their curtains to smile at daylight, I am far from being a morning person. Unless there is a cup of coffee you're about to offer me, please don't try speaking to me until 30  minutes following my awakening. But this request caught my attention today.
I wrinkled my eyebrows at her, responding, "OK, but why?"
Our house is in Rhode Island, on the border of Massachusetts, and my family runs most of our errands there out of convenience. Plus, the disabled parking spaces at Target are so wide with extra "no parking" lines that I just can't resist going there for a satisfying and easy shopping experience. (As if I needed another reason to shop there.)
But the news this morning announced that the flu is officially widespread throughout Massachusetts. When my mother delivered the update, I felt a pit in my stomach. I saw the word "FLU" pulsating in block letters with flashing neon lights swirling around my head. Nothing truly says " 'tis the season, Alyssa," like the reminder that it's time to buckle down and become more cautious when it comes to social activity and exposure. (Can we fast forward to summer, please?)
I try not to live my life in fear, but the chances of getting a cold or the flu are heightened at this time of year, and that definitely scares me. Living five minutes away from Massachusetts and knowing how quickly the flu spreads, also definitely scares me. Knowing that flu is on the rise, regardless of its whereabouts, is enough to scare me. So, to sum up, I'm somewhere between a little to very scared.
For the next several months, I'll be teetering along the line of remaining an active member of society and hibernating on my new couch until spring. It's a risky game to play, but it's also one I've been playing for the past 27 years. And, I wish I could tell you that avoiding germs and learning how to stay healthy gets easier. I wish I could tell you that dodging people's coughs and lathering your body with Purell is enough to keep yourself protected for the long stretch of winter months ahead.
But, fact is, life is unpredictable. And the flu season is upon us. The best we can do is give our bodies the love and attention they deserve and simply hope for the best.
So long, for now, Massachusetts.
***
Note: SMA News Today is strictly a news and information website about the disease. It does not provide medical advice, diagnosis, or treatment. This content is not intended to be a substitute for professional medical advice, diagnosis, or treatment. Always seek the advice of your physician or other qualified health provider with any questions you may have regarding a medical condition. Never disregard professional medical advice or delay in seeking it because of something you have read on this website. The opinions expressed in this column are not those of SMA News Today or its parent company, BioNews Services, and are intended to spark discussion about issues pertaining to spinal muscular atrophy.