Life Before and After Spinraza, Part 1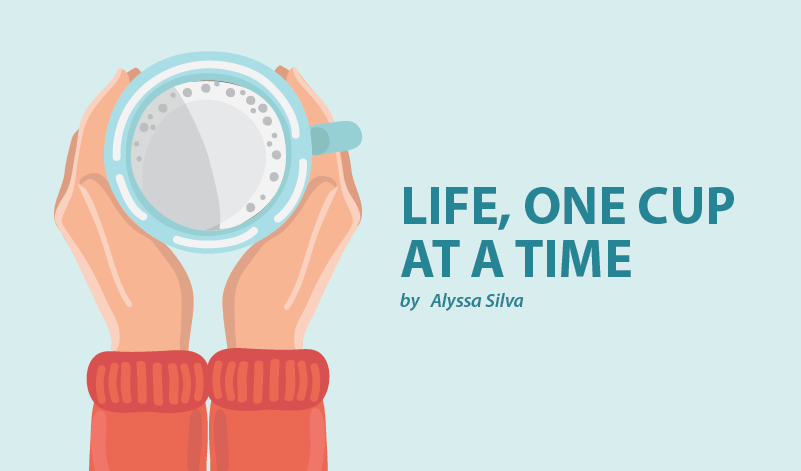 If I asked you right now to tell me what your life's defining moments were, what would you choose?
Would it be something that left you feeling content and hopeful? Or would it be something more dark and gloomy?
Each of us has moments when it's almost as if we're watching a playback reel of our life and can say, "That right there! For better or worse, that moment changed me."
I was recently doing an interview for an upcoming project when the correspondent asked me to describe the moment in which I realized the extent of my disease. It was certainly a difficult question considering SMA is all I've ever known — and I have a terrible memory. Once the interview was over (I was unable to answer this question), I consulted my parents and they, too, didn't know the answer. They reminded me that I always took my disease in stride and never once questioned my limitations. I always knew I had a disability, and I always knew there were certain things I couldn't do, but I never let it get to me.
However, this conversation rested in my mind. What were my moments that defined life with SMA? I sat with these thoughts for a while, and later realized that many were of the dark and gloomy kind. This wasn't to say contentment and hope didn't play a pivotal role in my life. It was just that the moments that were a little less cookie-cutter perfect and more blessed-in-the-mess of life were those that I could point to and say with confidence: That changed me.
The summer of 2015 was when one of my life's most defining moments (until that point) unfolded. I remember the exact day I noticed something was changing: It was the final day of May. My breathing had become more labored, and my body had begun to feel weaker. But I shrugged it off thinking I had overworked myself. Days later, I went to my yearly SMA clinic appointment, and the results confirmed increasing weakness. Again, I kicked this fear under the rug and desperately tried to convince myself this would pass.
It didn't, and weeks later, I reached my breaking point— or my defining moment, if you will. It was July, and I was sobbing uncontrollably into my mother's arms. As I unwillingly accepted this new reality with her, I blubbered the words, "There's so much I want to do, so many people I want to help in my lifetime, and SMA won't allow me."
In that moment, our hearts broke. We shared the pain of this devastating truth together and, suddenly, the reality of this disease became all too real. A reality that suddenly changed me.
Sometimes the things you don't want to hear or accept end up being the biggest lessons or most defining moments for a person. That summer changed me at my core. Circumstances weighed heavy on my shoulders as I carried that memory, and it shifted my outlook on life. Things weren't going to ever get better, I thought. SMA was a fast-acting monster wanting to leave nothing but destruction in its warpath. However, what I failed to recognize in that defining moment was that, just because a certain experience in life changed a person, it didn't mean there wasn't room for more defining experiences.
As I grew and pushed forward in spite of this new and life-changing reality, little did I know that I was on the path to the biggest defining moment of all: on Dec. 4, 2016, a phone call would change the course of my life forever.
***
Note: SMA News Today is strictly a news and information website about the disease. It does not provide medical advice, diagnosis, or treatment. This content is not intended to be a substitute for professional medical advice, diagnosis, or treatment. Always seek the advice of your physician or other qualified health provider with any questions you may have regarding a medical condition. Never disregard professional medical advice or delay in seeking it because of something you have read on this website. The opinions expressed in this column are not those of SMA News Today or its parent company, BioNews Services, and are intended to spark discussion about issues pertaining to spinal muscular atrophy.