Why I'm Grateful for Another Year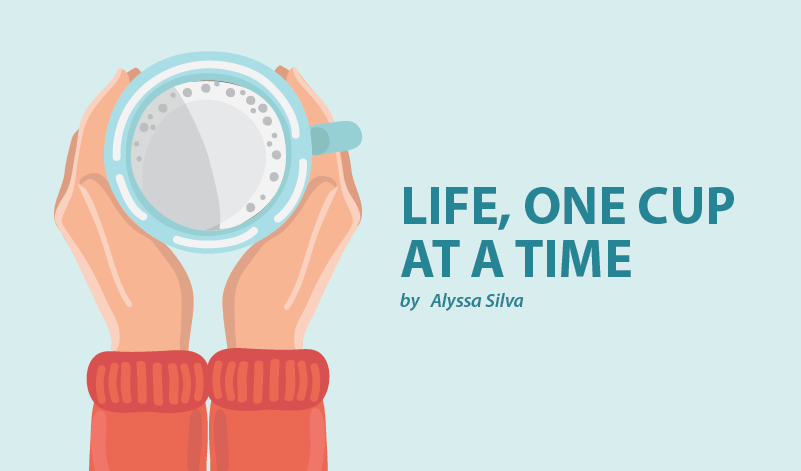 Birthdays take on a slightly different meaning around here.
At this time every year, I think about a story my mother once told me about the first birthday I celebrated and wonder how painful and heart-wrenching it all must have been for my family to process. Although I'll be celebrating 27 years of life in a few days, I actually will have celebrated 28 birthdays. However, the circumstances as to why I'll have celebrated 28 birthdays aren't something to boast about.
Instead, it's raw. It's meaningful. And, despite not remembering my first celebration, the story I've been told has shifted my perspective on how I welcome each new year of my life.
Although I cannot speak for others in this community, I would assume that the day a spinal muscular atrophy diagnosis spills out of a doctor's mouth is one of the hardest days for all those affected. To my parents, it was the worst day of their lives.
I was just shy of turning 6 months old when my fate was carefully delivered by a doctor who hadn't known much about this disease. However, he knew the prognosis was grim. He knew that with a debilitating disease such as SMA there wouldn't be much time left for my short life. And, with much hesitation, he knew what had to be said next.
"She won't live past the age of 2."
Just like that, the hopes and dreams and all the expectations my parents had for their newborn child shattered into a trillion pieces the minute I was given that expiration date. Back then, there was nothing. There was no hope, no treatment, and no one who had a wealth of knowledge on this disease. But, in the grand scheme of things, my parents actually had the greatest tool of all — love.
So, with profound sadness and heavy hearts, they decided to hold my first birthday at my 6-month mark and pour all their love into the day. They decorated the house with balloons. They invited family members into their home. They bought a birthday cake and lit the candles to show SMA that their love burned brighter than anything that tried to destroy them. And, through grace, they found strength and courage to smile and love their baby girl as fiercely as possible, thinking it'd be the only birthday she'd ever get.
For reasons I may never understand, that day turned out to be the first of many birthday celebrations. And, as I try not to dwell on what could have been or what was supposed to be, I keep this story tucked away in the back of my mind to reread every once in a while. Because this story, albeit painful, reminds me to reflect.
To some, birthdays are dreadful as they indicate another year older. To others, birthdays are a time to milk it for what it's worth and get a little crazy. To me, birthdays are a time to feel grateful — grateful that I have lived to see another year, that my body hasn't given up just yet, and that I have the most remarkable friends and family with whom to share the miracle of life.
***
Note: SMA News Today is strictly a news and information website about the disease. It does not provide medical advice, diagnosis, or treatment. This content is not intended to be a substitute for professional medical advice, diagnosis, or treatment. Always seek the advice of your physician or other qualified health provider with any questions you may have regarding a medical condition. Never disregard professional medical advice or delay in seeking it because of something you have read on this website. The opinions expressed in this column are not those of SMA News Today or its parent company, BioNews Services, and are intended to spark discussion about issues pertaining to spinal muscular atrophy.