How Theater Helped Shape Me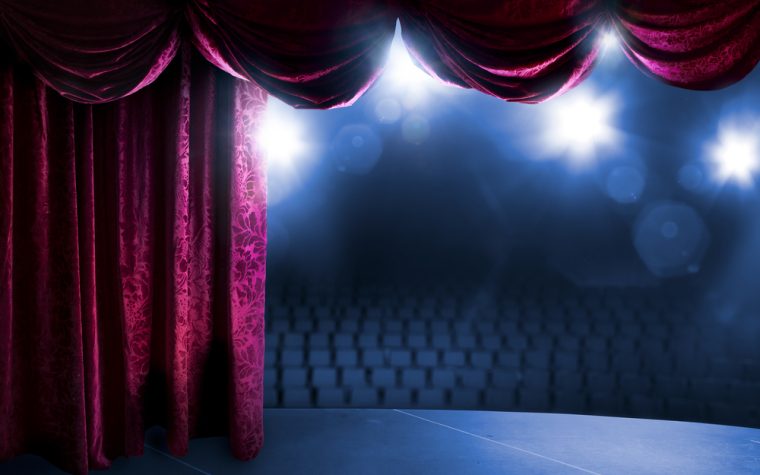 Given how much I loved movies, playing make-believe, and any kind of storytelling, it's no surprise that I had a desire to get on stage early on. Before my elementary school started its drama club, I acted in church plays, put on my own productions at home, and annoyed the heck out of my family by re-enacting scenes from movies. I may or may not still do this.
Yet while my parents have always been supportive of my dreams and ambitions, even my mom had apprehensions about me joining my school's drama club. Thoughts about how I would get on stage, how I would keep up with everyone else, and how much my disability might frustrate me raced through her head. I imagine, too, that the thought of me accidentally running off the stage popped up at some point, given how reckless I was in my wheelchair at the time. Fortunately, I managed to avoid going full daredevil.
What began with a couple of elementary school plays paved the way for years of performing and bonding with other like-minded nerds. There was hardly a semester in middle and high school when I wasn't in some production or taking an acting class. Over the years, I've played Oberon in "A Midsummer Night's Dream" and the Cyclops in "The Odyssey," performed monologues from "Hamlet" and "King John," and worked on some studio theater productions.
Theater is also how I discovered my passion for writing. I've been making up stories since I was a kid, but the first time I ever felt validation for my work was freshman year of high school when I wrote a monologue for my acting class. Our task was to write a short monologue for another student to perform. Mine was about a kid who had been accepted to law school but had only applied to please his parents and secretly had different career aspirations.
My friend Kelvin performed mine, and the feedback from both my peers and my teacher was overwhelmingly positive. I knew it was genuine, too, as my drama teacher always provided the most honest criticisms of our work. I was elated, and in that moment I felt like I might actually have an ability to tell stories of my own.
Theater also taught me how to work with others, the importance of community, the value of a strong work ethic, and countless other life lessons and skills. Most of all, my theater experience was inclusive. My disability was never a problem for my instructors, peers, and everyone I worked with on productions. I also wasn't the token disabled actor either. I was as much a part of each production as my able-bodied friends, and I loved every minute of it.
The other night, I was out at dinner with a group of theater friends. For those of you who have explored the world of theater arts, you know that the people who stem from it are a special kind of quirky and unforgettable. Will and Sara are no exception.
Though none of us still act, there's no denying that theater brought us together and shaped us into the people we are today. Will has been one of my best friends since middle school, and just moved to Vegas for work. We met in our 6th-grade drama class, and we met Sara in high school. We reminisced, laughed, talked about our lives now, and I made Sara jealous talking about how I saw "Hamilton" on Broadway several months ago. Though it had been years since we were all together, it was like we picked up right where we left off.
My message to every person with SMA is to focus on what you can do rather than what you can't. Theater opened up worlds of possibility that I never previously imagined, and it helped mold me into the person and storyteller I am today.
***
Note: SMA News Today is strictly a news and information website about the disease. It does not provide medical advice, diagnosis, or treatment. This content is not intended to be a substitute for professional medical advice, diagnosis, or treatment. Always seek the advice of your physician or other qualified health provider with any questions you may have regarding a medical condition. Never disregard professional medical advice or delay in seeking it because of something you have read on this website. The opinions expressed in this column are not those of SMA News Today, or its parent company, BioNews Services, and are intended to spark discussion about issues pertaining to spinal muscular atrophy.