Family Perspectives: Ella Sings Her Own Song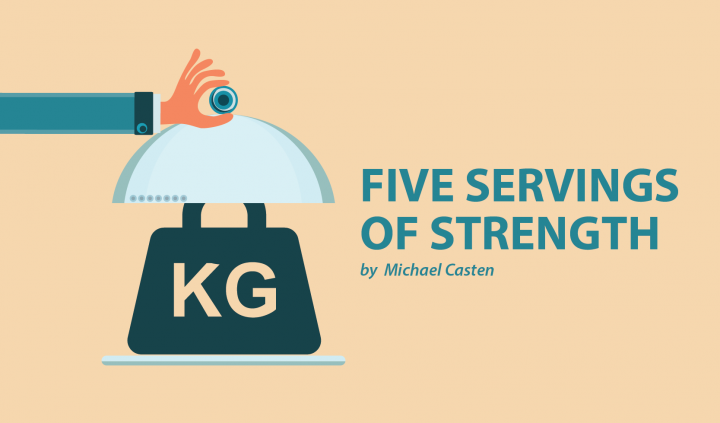 Editor's note: Columnist Michael Casten continues his "Family Perspectives" series exploring how different people who surround Ella tackle the diagnosis of her SMA. Read an introduction to the series here.
What is SMA?
"It's a disease that makes it so I can't walk. As I get older I lose strength. Plus, you have to go in a wheelchair. You also get a G-tube." Ella takes a bite of her chocolate doughnut as she continues, "You sometimes have to have braces like AFOs [ankle-foot orthosis] or a TLSO [thoracic-lumbar-sacral orthosis], even though I'm done with my TLSO [yay!]."
How do you feel knowing that you have SMA?
Ella thought for a moment and hesitated before answering, "It makes me feel sad because I don't like SMA."
What would you like for other people to know about you besides having SMA?
Ella delighted in talking about herself, replying, "I'd like them to know I am a regular 7-year-old. I like doughnuts, going to the playground, playing with my brother and sister. I really love shoes, especially tap shoes, so I can dance while in my little manual wheelchair. And, of course, I love dogs [giggle] and then swimming. … It's my favorite."
What's the hardest part about being in a wheelchair?
Ella's mouth turned up as she began speaking, "It's hard because you can't reach stuff. Then when you ask for help and the person doesn't want to do it — it makes you mad because of the wheelchair. You can't walk and you have to be carried when you want to go somewhere else like the couch or a chair or a swing." Her eyes looked down at her hands and she had a sad expression on her face.
What do you think of Spinraza?
Her eyes widened as she said, "I think it's awesome because I get stronger. I don't really like the smell of the sleepy medicine but it's good because I get lunch afterward!"
Do you think doctors will come up with a cure for SMA in your lifetime?
Yes.
If your friend found out that they have SMA, what would you tell them to make them feel better about it?
Ella started ripping apart her straw paper and replied, "I'd say don't give up. I have it, too. It's hard, but then it gets easier once you get used to it. It's just like getting really, really sick and weak, but you get used to it."
People call you brave. How do you feel about that?
"I mean, it's OK. I just don't like getting a lot of attention from others. I know they say I'm brave, and that's OK because they're trying to be nice and they really do think I'm brave. … A little attention is OK, and I think I am a little brave."
Many people know our family because of SMA. How do you feel about that?
"Sometimes it's OK and sometimes it's kind of uncomfortable. Kids at school say hi and I say hi back to them but I don't know them."
What's it like being the youngest in the family?
"I mean, well, … it's OK. It'll be nice because I won't have to leave the house first when I get older. … My sister goes first. Sometimes life is fair as the youngest but sometimes it isn't."
If you could have a day without SMA, what would you like to do?
Ella looks around and thinks for a moment and with a smile on her face says, "I'd walk, jump, run, skip, hop, and crawl. I'd love to play on a horse by myself. … Oh yeah, and play tag!"
***
Note: SMA News Today is strictly a news and information website about the disease. It does not provide medical advice, diagnosis, or treatment. This content is not intended to be a substitute for professional medical advice, diagnosis, or treatment. Always seek the advice of your physician or other qualified health provider with any questions you may have regarding a medical condition. Never disregard professional medical advice or delay in seeking it because of something you have read on this website. The opinions expressed in this column are not those of SMA News Today, or its parent company, BioNews Services, and are intended to spark discussion about issues pertaining to spinal muscular atrophy.