From the Heart of a Mother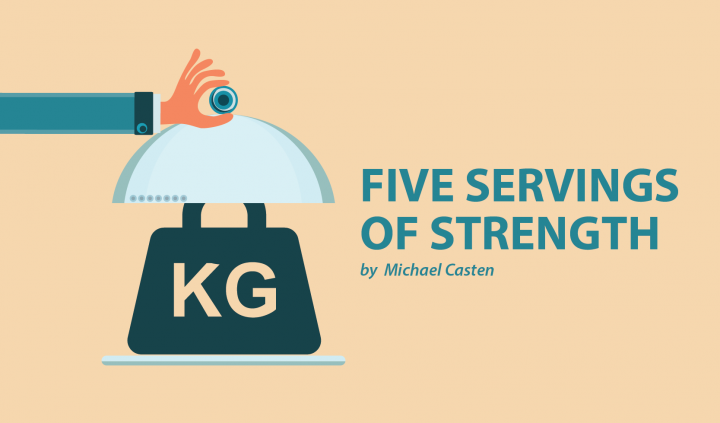 Editor's note: Columnist Michael Casten continues his "Family Perspectives" series in which he explores how different people who surround Ella tackle the diagnosis of her SMA. Read an introduction to the series here.
Lindsay, Ella's mom and my wife, is a vibrant woman whose beauty is surpassed only by her love for her family. Her gift of socialization has made her a well-loved person in every arena she enters. Lindsay has taken her skills and talents and used them to better the lives of her family members. Her love for others overflows her plate and she'd have it no other way.
What were your thoughts when you first heard about Ella's diagnosis of SMA?
"The first time we knew was before the official diagnosis. Ella had an appointment at UIC [the University of Illinois at Chicago], for a nerve conduction procedure. The neurologist told us that this test will be very painful for Ella. Ella cried for most of the test but stopped because she realized crying wouldn't stop the pain. Afterward, the neurologist said he couldn't make an official diagnosis but was sure she had SMA. He told us to connect with Families of SMA [now Cure SMA]. In the parking lot, Ella sat in her car seat contentedly as my husband and I sat in shocked silence. Now what? A couple weeks later, on Aug. 12, 2011, the diagnosis from the genetic test came back positive. That day wasn't as hard as the UIC visit day. Thoughts circled our minds that our lives would never be as we envisioned."
How did you cope with the news?
Lindsay took a tortilla chip in hand, dipped it, and sighed as she said, "At first it was surreal. Family and friends were asking for updates, so we started a blog. I was numb for a while, then it really hit me when we started early intervention. It became more real when we started talking about wheelchairs and ramps. I went into a dark place. I'm not one to express my feelings to others very well and I held it all in. That caused me to slip into an even darker place which affected my physical health."
Lindsay paused and said, "I felt like we were different; I felt very alone. Alone with my husband. We vowed to work together to keep her alive until they found a treatment or cure. If I didn't have my husband I don't what would've happened."
What's your favorite thing about Ella?
Lindsay's expression lightened up as she spoke, "Her laugh and her sense of humor."
What have you learned from Ella?
"She's taught me to not sweat the small stuff. Sometimes life is stressful and hard. I've learned empathy, to be accepting of everyone."
What effect has SMA had on your family life?
In my marriage, it's brought us closer. We were told that approximately 88 percent of marriages with a special needs child ends up in divorce. … I feel we are the exception. … We have our ups and downs, and we work well as a team."
What would you like to tell Ella about life?
"Everybody's unique. Each has their own strengths and weaknesses. She's lucky SMA doesn't affect her mind and emotions. She can do anything she puts her mind to."
What were your feelings when you heard Ella was to receive the Spinraza treatments?
Lindsay looked down at her hands and replied, "I'm not really sure. I heard a lot of positives. It was such a long insurance process, and it's expensive. I hoped it would halt the progression of the disease. Once it sank in, I was beyond excited. … I remember all three kids cheering when I told them the news."
What are your hopes for Ella?
Her eyebrows raised as she shared: "That she can walk. I want her to get married and have lots of babies. She loves babies." Lindsay laughed. "I want her to be a mother. She'll be a phenomenal mother even if she doesn't walk. I want her to continue being happy." Lindsay looks off into the distance. "She has many limitations but has an incredible attitude. … I hope she keeps that."
How has SMA affected your relationships with your other children?
"It's hard. Ava and Henry feel we're limited as to what we can do as a family because of SMA. We try having one-on-one dates with them, but that doesn't happen often. I feel bad. We ask a lot of them because we need them to help with Ella. The times we do talk one-on-one, they thrive on it. They are always asking for that special time."
How has SMA affected your relations with your parents and siblings?
"My parents are phenomenal. They help in any and every way they can. We are fortunate they are so close. When we go out with my parents and sisters they really get to see the challenges we face. We all have challenges in our lives, … although they're very different. … But we're so close, so free and open with each other, and we support one another. Next to my husband, they are my rocks."
If there could be a day that Ella did not have SMA, what would you like to do with her?
Lindsay's face sported a smile as she spoke. "I would take her many places. Swimming, the trampoline park." Lindsay paused, took a sip of her drink and looked me straight in the eye. Welling up she said, "I would love to sit at the top of the stairs as she walks up and gives me a hug. I really think that'll happen."
***
Note: SMA News Today is strictly a news and information website about the disease. It does not provide medical advice, diagnosis, or treatment. This content is not intended to be a substitute for professional medical advice, diagnosis, or treatment. Always seek the advice of your physician or other qualified health provider with any questions you may have regarding a medical condition. Never disregard professional medical advice or delay in seeking it because of something you have read on this website. The opinions expressed in this column are not those of SMA News Today or its parent company, BioNews Services, and are intended to spark discussion about issues pertaining to spinal muscular atrophy.