Grandma Challenges SMA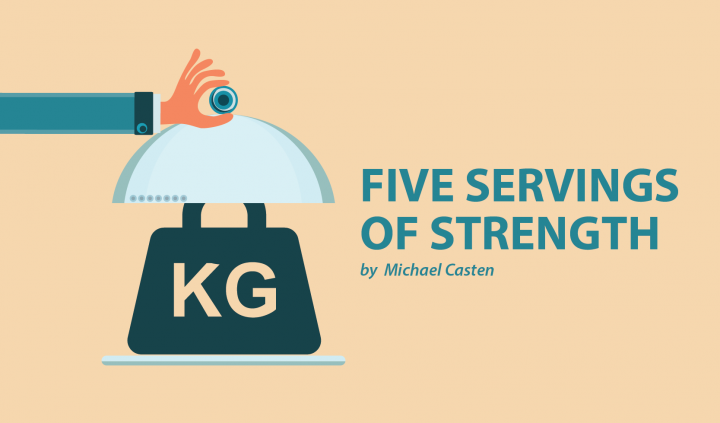 Editor's note: Columnist Michael Casten continues his "Family Perspectives" series by interviewing Ella's grandmother. In this series, Casten sets out to explore how different people who surround Ella tackle the diagnosis of her SMA. Read an introduction to the series here.
A woman who is the matriarch of her family. A mother of three girls and seven grandchildren. A person who is artistic, creative, kind, and caring. She's always willing to lend an ear and always happy to share her experiences. As a graphic designer, she has an eye for the better side of all things. She laughs easily, cares deeply, and expresses herself uniquely.
Ella's grandma Barb — my wife's mother — is special to all of her children and her grandchildren.
What were your thoughts when you first heard about Ella's diagnosis of SMA?
"I was very sad," Barb replied, grabbing a napkin. "We did a lot of research and had it narrowed down to three different disabilities. When the final diagnosis came through, I thought that at least this was better than the other two. Even though the life expectancy wasn't as long, the quality of life was more promising."
Barb wiped her eyes of tears beneath her glasses, composed herself and continued, "I remember thinking, 'Is this for real?' and it took me a while to grasp how life-changing SMA would be. While talking with a family member one day, I was asked if I was 'more sad for Ella or for her parents?' … I thought about that question long and hard, and realized I was really sad for her parents. No parent wants to see his or her child go through this — you just always want the best for your children. Our daughter Lindsay and her husband Michael are strong. But I felt so concerned for them having to deal with SMA."
How did you cope with the news?  
"I cried," Barb paused, looking into the distance. "And then I took a deep breath to consider what lay ahead of us."
Barb took another sip of her coffee, sat back in her chair, and folded her hands in front of her.
Ella is a strong little girl. What have you learned from Ella?
She unfolded her hands and used them as she spoke while saying, "I've learned how to better deal with adversity with something you cannot change. Over the seven short years, I have watched her gracefully accept that she has SMA and has become determined that she won't let it stop her." Barb tilted her head slightly as she went on, "It is truly amazing to see Ella work so hard to get stronger. She's proud of her accomplishments … and so are we. We all love her."
What effect has SMA had on your family life?
"SMA has changed our lives. We entered the years of grandparenting with certain expectations, and with this diagnosis, we were taken by surprise on how it would affect our grandparenting. It was uncharted ground, new territory. Due to Ella's physical requirements, it's been challenging to take the grandkids on outings as we had envisioned, but it's definitely getting easier as time goes by. I am thankful for all the assistive devices and how society as a whole has accommodated those with special needs. We've got ourselves in a rhythm, if you will. Because of SMA, we have come to know, and know of, so many wonderful, caring people. It warms our hearts, and our family will be forever indebted. "
The late winter sky was beginning to darken.
What would you like to tell Ella about life?
"Well, I know she'll find her way. She'll find her true passion and she'll thrive. I sincerely believe that. I know she'll be OK," she replied confidently.
Barb finished her coffee, put the cup to the side and waited for the next question.
What were your feelings when you heard Ella was to receive the Spinraza treatments?
She responded with an aura of optimism: "I was ecstatic and hopeful."
What are your hopes for Ella?
A look of hope traveled across her face as she answered, "That maybe Ella will be able to walk with or without help, and that she finds her passion and thrives despite SMA."
If there could be a day that Ella did not have SMA, what would you like to do with her?
"I'd love to take her swimming, take her to an amusement park; take all the grandchildren to the beach and have them run along the beach, carefree and happy."
Barb sat confident in her answers and took me by the hand and said, "We just want our kids and grandkids to be happy. SMA has been a snag, but with the help of so many, our family is making its way through this uncharted territory. And we are all the better, in so many ways, for having Ella in our lives."
***
Note: SMA News Today is strictly a news and information website about the disease. It does not provide medical advice, diagnosis, or treatment. This content is not intended to be a substitute for professional medical advice, diagnosis, or treatment. Always seek the advice of your physician or other qualified health provider with any questions you may have regarding a medical condition. Never disregard professional medical advice or delay in seeking it because of something you have read on this website. The opinions expressed in this column are not those of SMA News Today or its parent company, BioNews Services, and are intended to spark discussion about issues pertaining to spinal muscular atrophy.