A Hug for Grandpa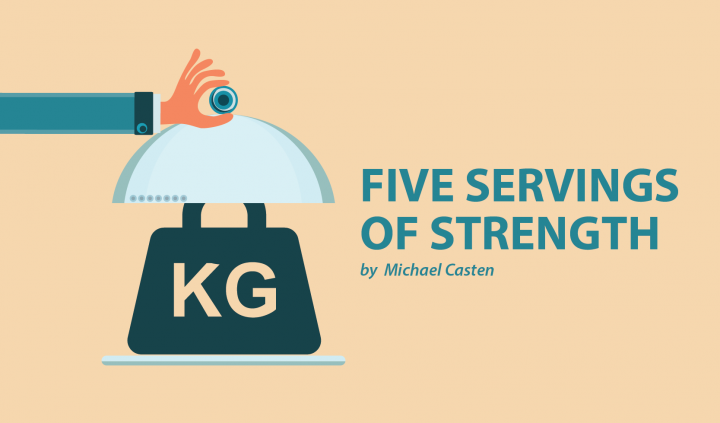 Editor's note: Columnist Michael Casten begins his "Family Perspectives" series by interviewing Ella's grandfather. In this series, Casten sets out to explore how different people who surround Ella tackle the diagnosis of her SMA. Read an introduction to the series here.
A native of Indiana. A man who loves fishing and golfing. A father of three girls and grandfather of seven children. A retired salesman. A person whose smile runs across his face easily when socializing. He's a man who loves his cars, trinkets, and his life as he's lived it.
Ella's grandpa John is a special man unmatched by any other.
What were your thoughts when you first heard about Ella's diagnosis of SMA?
John looked off into the distance before answering and replied, "I guess it wasn't too unexpected. We knew something was wrong and the final diagnosis was not a total surprise. I remember being really sad and down. I knew the prognosis was very bad." His gaze went from my eyes to the distance behind me. He said one word: "crushing."
We moved to the next question after a moment of silence …
How did you cope with the news? 
"I thought about the strength that our family provides for one another. I thought about how our extended family would also be affected and that we'll need them as supports as well. Once I sorted through how we can support one another then sadness came over me. I knew that if we supported each other, we could get through that period of sadness and move forward."
Ella is a strong little girl. What have you learned from Ella?
"I think about my life and how things could be worse. I think about, when I have a tough day, it's really nothing compared to a normal day for Ella. One of the most attractive things about Ella is her positive spirit. I mean, I don't sense that she herself feels that she got the shaft compared to others. I really see her as a kid who is able to handle adversity in a more positive way than I could."
John's face went from a soft smile to a more determined look. He folded his hands in front of himself, closed his mouth, and nodded his head as if he were replaying his answer in his head. I paused a second or two to let him gather his thoughts and put forth the next question …
What effect has SMA had on your family life?
Leaning back in his chair John instantly replied, "A significant impact. Really, it's from the standpoint of being restricted in the things we can do as a family. Some things we can't do at all and other things we cannot do to a full degree. And I know, financially, there's a big impact."
John looked me square in the eye and said, "We do what we can." I launched the next question.
What were your feelings when you heard Ella was to receive the Spinraza (nusinersen) treatments?  
John unfolded his arms as if to allow the positivity of Spinraza to fill him and answered, "Initially I was cautiously optimistic. I wasn't expecting a miracle; I just wanted her to be able to increase her independence. Pretty much take it one step at a time. She made more progress in the beginning than I had expected." John removed his glasses and rubbed his eyes.
What are your hopes for Ella?
Placing his glasses back upon his face, John replied with confidence, "That she is able to deal with the challenges in a positive way as a young woman and as a full adult." He paused and added, "I want her to be happy, with a lot of people surrounding her. I know she has a lot of friendships and I'd like to see that continue for her."  
How has SMA affected your relationship with your daughter (Ella's mom)?
Once again, a smile ran across John's face as he jumped right into his answer saying, "As I see what you, as Ella's parents, go through on a daily basis, I have nothing but respect for you. Watching my daughter handle SMA has given me more of an understanding of human nature and has increased my empathy as a whole. I always go back to: If you think you're having a bad day, just walk a mile in my daughter's shoes!"
If there could be a day that Ella did not have SMA, what would you like to do with her?
My final question caught John a bit off guard. John sat back in his chair, his gaze fell to the floor, and his hands clasped one another. He cleared his throat, looked back at me with a twinkle in his eye and said, "What I'd really like is for Ella to see me and come running up to me, jump up into my arms, and give me a big hug."
***
Note: SMA News Today is strictly a news and information website about the disease. It does not provide medical advice, diagnosis, or treatment. This content is not intended to be a substitute for professional medical advice, diagnosis, or treatment. Always seek the advice of your physician or other qualified health provider with any questions you may have regarding a medical condition. Never disregard professional medical advice or delay in seeking it because of something you have read on this website. The opinions expressed in this column are not those of SMA News Today or its parent company, BioNews Services, and are intended to spark discussion about issues pertaining to spinal muscular atrophy.