Wishing for Free Time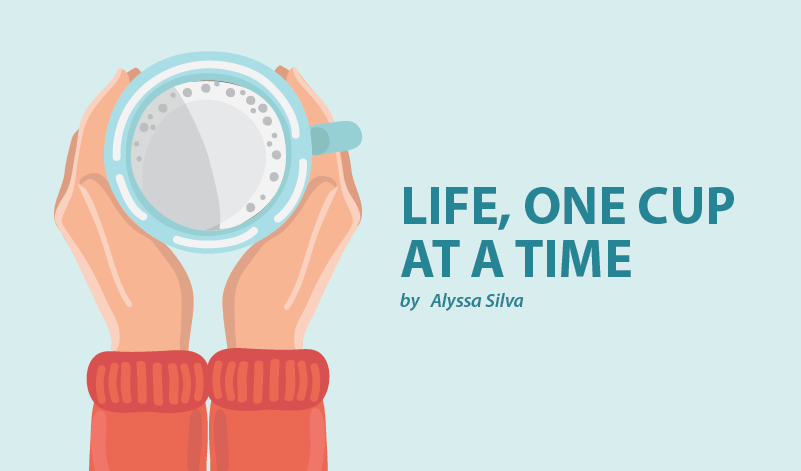 Free time is a beautiful and wonderful thing to have in a day. It allows time for the activities we love most, breaks up our days so we're not wearing ourselves thin, and gives a moment to rest and re-energize. It also is a rarity in my life these days.
If you read my last column, you learned that I was battling walking pneumonia for seven weeks. We are now in week nine. This respiratory infection has been unlike any illness I've faced because it has lingered much longer than normal. Although there is a part of me that wants to excitedly exclaim I'm on the road to recovery, this pesky tickle in my chest reminds me I'm not completely out of the woods. Plus, the thought of relapsing for a second time constantly creeps into my brain, and I become completely paralyzed by the fear of saying anything at all.
However, there is one certainty in my life these days that I can say with confidence and, yet, so much despair: Free time has become a distant memory for me.
My day starts off with a respiratory treatment, and in this household, we do the works. I am removed from my trusty BiPAP machine and am immediately switched over to my nebulizer that shoots out a saline steam to moisten these little lungs of mine. From there, I hop on my cough-assist machine, which inflates and deflates my lungs and promotes a stronger cough. And, afterward, I take albuterol and Flovent inhalers to open up my airways. To end the regimen, I get a little chest physiotherapy and the dogs get some treats for keeping me company during the process.
I repeat this process throughout the day and factor in some time on my BiPAP to give my lungs a rest. I also follow a strict meal plan which adds more time to my daily routine. Nutrition is vital, and because I only eat by mouth, I make an extra effort to go beyond my norm to keep my body working hard while sick. In what little time I have in between, I lie on my couch feeling weak and wishing I had the energy to do anything but that.
Some may argue that is having free time, but I think people often are misled when it comes to how serious an illness can be when living with SMA. To me, free time means having the opportunity to do the things that you enjoy and find happiness in. I long for the days when I can go sit in a coffee shop and lose track of time, or simply have the energy to write a blog post much sooner than the scheduled deadline.
Instead, my free time involves lying still and breathing through this infection until further notice. It means feeling so helpless and weak because your body is expending all its energy trying to fight off an infection. This isn't free time. And, it isn't beautiful or wonderful or even remotely re-energizing.
But, it is what it is. And, when the day comes when I can finally claim some free time in my life as my own, I'll hold on to the sweetness of that feeling for as long as I can.
***
Note: SMA News Today is strictly a news and information website about the disease. It does not provide medical advice, diagnosis, or treatment. This content is not intended to be a substitute for professional medical advice, diagnosis, or treatment. Always seek the advice of your physician or other qualified health provider with any questions you may have regarding a medical condition. Never disregard professional medical advice or delay in seeking it because of something you have read on this website. The opinions expressed in this column are not those of SMA News Today or its parent company, BioNews Services, and are intended to spark discussion about issues pertaining to spinal muscular atrophy.