The Christmas Tree in the Bay Window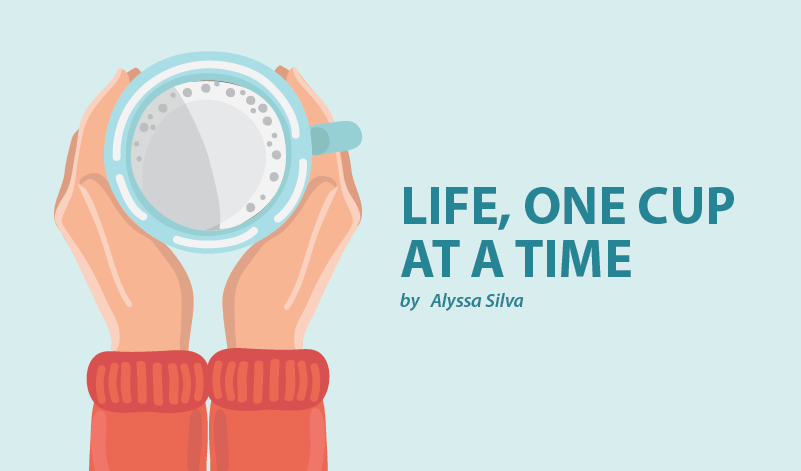 Growing up, there was a big bay window in the house where I lived. It overlooked the front yard and gave a great view of the surrounding houses and outside world. The sunlight shone through it, making anyone who sat next to it feel warm and happy.
To me, that window was my escape and a way to let my imagination run wild. During the winter months, I'd sit there for hours and watch my brother and the other kids in the neighborhood play in the yards. Bundled from head to toe, they'd scurry during snowball fights and flap their arms and legs in the snow to make questionable angel indentations. And, wide-eyed from my bay window, I would watch.
I would watch as the snow began to fall harder and the boys began to get dirtier. I would watch while picturing myself out there, being a tomboy and running around in the snow, showing all the boys that girls are just as tough (and don't have cooties). But, most of all, I would watch and wish to be on the other side of that bay window.
There's a story that my family always reminds me of this time of year. I was at the ripe age of 3 that Christmas, and it was the first holiday season in my new set of wheels. So, together as a family and I in my wheelchair, we put up the Christmas tree.
In front of the bay window.
My parents hadn't caught on that I would go to the window while in my chair, and I hadn't spoken up about it, given that I was just a little girl who was too shy to speak up. So the tree went up and was filled with ornaments and tinsel and topped with an angel, and I loved to look at it. But, I loved to look outside more.
In the weeks leading up to Christmas Day, I broke several ornaments trying to navigate this new contraption of mine to get to the window. My mother would reprimand me, and feeling guilty, I'd apologize and back away from the window. But, each day I would keep going back until, one day, the worst possible thing that could ever happen to a 3-year-old happened.
I knocked down the Christmas tree and thought I had ruined Christmas.
While making dinner, my mother stormed into the room and put me in time out for not listening to her. And, finally, I broke. In pools of tears and wailing screams, I explained how the Christmas tree was my blocking my view of the outside world. I could no longer see my brother play in the snow or the neighbors' Christmas lights, and all I wanted was to catch a little glimpse of holiday magic.
Feeling heartbroken, she swooped me up and carried me out to the bay window, and together we sat watching every little moment in that little neighborhood of mine. And, from that moment forward, the tree stood to the side, leaving me just enough room to watch and observe and a whole lot of clearance to never have a mishap like that happen again.
***
Note: SMA News Today is strictly a news and information website about the disease. It does not provide medical advice, diagnosis, or treatment. This content is not intended to be a substitute for professional medical advice, diagnosis, or treatment. Always seek the advice of your physician or other qualified health provider with any questions you may have regarding a medical condition. Never disregard professional medical advice or delay in seeking it because of something you have read on this website. The opinions expressed in this column are not those of SMA News Today or its parent company, BioNews Services, and are intended to spark discussion about issues pertaining to spinal muscular atrophy.