Practicing Simplicity and Finding Peace Amid a Chaotic Life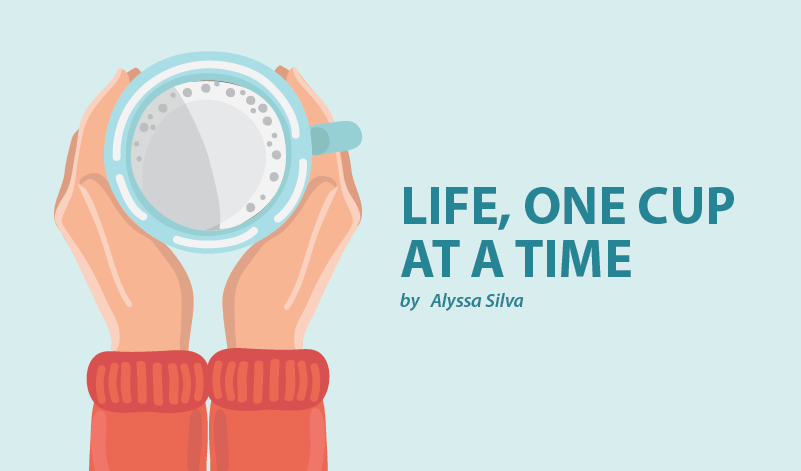 As Ella Fitzgerald and Louis Armstrong softly sing Christmas classics in the background, I ask my mother to set me up on my iPhone so I can gear up to write another column for you this week.
There's something both terrifying and wonderful about a blank page before you. Without getting too much into the writing process, a blank page can either mean one of two things for a writer: It can either mean you finally have the opportunity to pour your heart out or you become stricken with fear from all the empty, white space before you.
Today, I am guilty of the latter.
So, I let my mind wander on a trail of thoughts in hopes of finding a topic for this week's column. I look around and see my dogs sleeping by the Christmas tree. My 600-calorie hot chocolate is cooling on the coffee table. And, Ella and Louis are reminding me that, baby, it's cold outside. The moment is peaceful. It is simple. I feel content.
And, ladies and gentlemen, that is how I arrived at today's topic: the art of simplicity. The art of simplicity is something I've been learning recently. It's a mindful practice, and it's something that must be worked at every single day. But, the moment we choose to train our minds to think this way is the moment we can become more content with ourselves and our lives.
I feel the need to add a disclaimer here. My life is far from simple — thanks, SMA! In fact, this year has tested my patience, strength, and inner happiness. I've been sick more days than I've been healthy (probably). I've struggled, and I've fought only to be kicked down harder. I've felt like there wasn't any meaning in my life. The mess that this disease brings is anything but simple; that I'm sure of. But, the hardships I've faced this year have brought a greater appreciation to my life. And through this greater appreciation is how I learned to find peace and contentment in simplicity.
After days of being sick in bed, feeling the wind brush across my face felt freeing. After being discharged from the hospital, putting on jeans and fancy top made me feel beautiful. I don't need grand gestures to feel happy as I once thought. I don't need to go chase society's definition of happiness. And I certainly don't need to let my disease confine me from feeling the beauty of simplicity.
Life with SMA isn't meant to be simple. In fact, I think we all can agree that life with SMA is chaotic and challenging every day in its own way. But, there are good days, too — really good days. And those good days can serve as a reminder to live simply.
After all, simple moments are all we really ask for when the going gets tough. Because the simplest of moments can serve as the greatest of reminders that you are exactly where you're supposed to be, that you are stronger than you'll ever know for getting this far, and there is peace to be found amid the chaos.
***
Note: SMA News Today is strictly a news and information website about the disease. It does not provide medical advice, diagnosis, or treatment. This content is not intended to be a substitute for professional medical advice, diagnosis, or treatment. Always seek the advice of your physician or other qualified health provider with any questions you may have regarding a medical condition. Never disregard professional medical advice or delay in seeking it because of something you have read on this website. The opinions expressed in this column are not those of SMA News Today or its parent company, BioNews Services, and are intended to spark discussion about issues pertaining to spinal muscular atrophy.