Small Spinraza Changes Yielded Big Results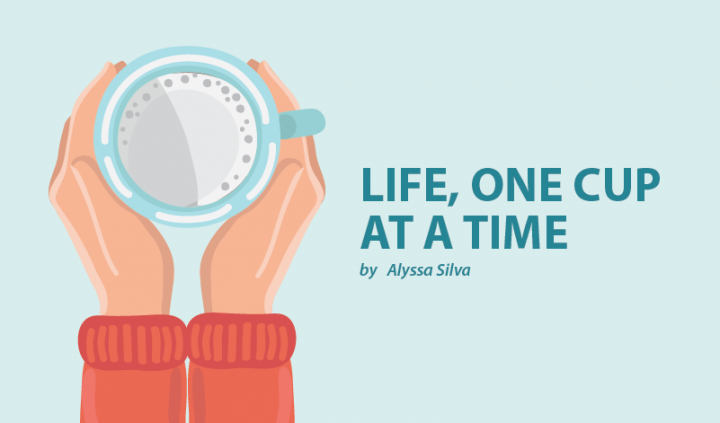 I believe that the smallest changes can often yield the most impactful results. Someday when you reflect on your life's culmination of little moments and modest actions, you will realize they've mattered more than the grand gestures. Just like the tiniest pebble can create a ripple effect so too can the little victories in your life resonate into the future.
My theory stands when I take inventory of my Spinraza (nusinersen) journey these past two and a half years. At the time of writing, I have received 11 doses to date. As one of the first adults to try this treatment back in December 2016, I had left room for significant changes to take place because I didn't know what to expect from this medication.  However, the seismic shifts didn't happen. Do you see me busting out of my wheelchair? Have you noticed me "raising the roof" in my Instagram Stories? Heck, my muscle contractures prevent me from raising my arms higher than eye level.
My point is that these gestures that I've labeled "grand" didn't happen because I was supposed to make space for the seemingly insignificant developments that would play a pivotal role in my life further on.
I'll never forget the first change that occurred after receiving four loading doses of Spinraza. It was Feb. 16, 2017 — my brother's 29th birthday. My home care nurse had arrived for her shift and greeted me with my Flovent inhaler as usual. Following her nightly routine and script, she asked how I was doing. Sitting on the couch, propped up with pillows, I took a big gulp of air to say five little words: "I'm good. How are you?"
To my surprise, I let out a huge sigh afterward because I had air left over. My nurse noticed the exaggerated exhale and told me that this reaction didn't match up with my "I'm good" answer.
I laughed because she was right. Over weeks, I had noticed that I was gaining in strength; deeper breaths here, longer-winded there. As time progressed, these small shifts resulted in my having the ability to carry on a conversation without becoming breathless and more strength to fight respiratory infections at home rather than in the hospital. The outcome was a better quality of life.
In the smallest of ways that one night in 2017 was the beginning of my little victories; the first of my Spinraza gains. While my improvements weren't grand, they yielded impactful results that have helped me to become stronger and healthier. And today they still yield the changes I had hoped and prayed for my entire life.
***
Note: SMA News Today is strictly a news and information website about the disease. It does not provide medical advice, diagnosis, or treatment. This content is not intended to be a substitute for professional medical advice, diagnosis, or treatment. Always seek the advice of your physician or other qualified health provider with any questions you may have regarding a medical condition. Never disregard professional medical advice or delay in seeking it because of something you have read on this website. The opinions expressed in this column are not those of SMA News Today, or its parent company, BioNews Services, and are intended to spark discussion about issues pertaining to spinal muscular atrophy.