Finding Unexpected Solace Amid Social Isolation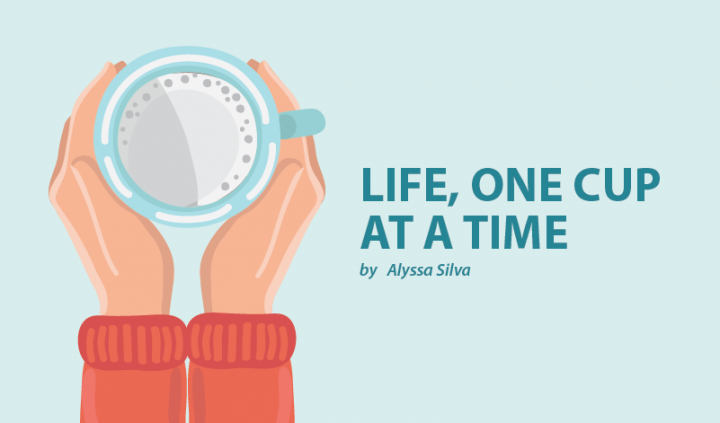 The other day, I read one of my old columns and thought to myself, "Honey, if you only knew what was to come."
My January column, "Please Stop Glorifying Being Homebound," was all about how I spend every winter hunkered down in my home to avoid exposure to illness, and how society thinks that can be glamorous. I don't go grocery shopping. I don't attend gatherings with friends or sip lattes in cafes. I even go as far as to limit who is and is not allowed in my home.
Ironically, there's now a term for what I've been preaching all these years: "social distancing."
Until recently, I found many people didn't understand the detriments of staying home and its potential to affect a person's emotional well-being. They didn't understand the heaviness I'd feel in my heart while I watched others' lives continue from the sidelines. They didn't understand how isolating and miserable it could be to stare at the same four walls every day. Instead, they glorified wearing pajamas all day and binge-watching as many Netflix shows as I pleased.
I'm certainly not condemning these people, nor did I ever expect them to understand exactly what I went through. People get caught up in the hustle and bustle of their own lives (as do I), so it was never something I took personally. In the column, I simply expressed how I had hoped for a little more empathy.
But as I skimmed through my words, I found myself taken aback. People actually understand now, I thought.
Six weeks into a mandate to practice social distancing and stay home, I'm receiving messages from people who are no longer as quick to glorify the realities of homebound life. Some express empathy. Others confess they didn't realize just how challenging it was to do this. And many have even asked for advice on how to avoid going stir crazy in the weeks ahead.
At the time of writing that column, I never imagined the world would be alongside me a few months later. In fact, I wrote it to educate people about misconceptions of staying home, under the impression the world would never have to face strikingly similar experiences. Alas, what was once a foreign concept to many is now the new normal for everyone.
My mother and I were discussing this idea recently. We have been practicing social distancing since Christmas, and six weeks ago, my father joined us in total lockdown until further notice.
Admittedly, we both believed that an extension to our four-month hibernation ritual would be more challenging than it has been. March is typically the time when we start making our way out into the world again, but this year we nearly bolted our doors shut instead. We kissed our yearning for freedom again goodbye. And we settled for this way of life until further notice.
Strangely, this quarantine has been easier than expected — well, outside of the stress that a pandemic brings. The reason for this, my mother and I came to realize, was because we're no longer going at this alone. We have others who share our feelings right now. We're not being sidelined and forgotten about, while people move forward with their lives.
This realization came with a powerful reminder that we are truly all in this together. And while social distancing may only be temporary for some, I hope the empathy that is fostered during this time will be lasting for those who do this every year.
***
Note: SMA News Today is strictly a news and information website about the disease. It does not provide medical advice, diagnosis, or treatment. This content is not intended to be a substitute for professional medical advice, diagnosis, or treatment. Always seek the advice of your physician or other qualified health provider with any questions you may have regarding a medical condition. Never disregard professional medical advice or delay in seeking it because of something you have read on this website. The opinions expressed in this column are not those of SMA News Today, or its parent company, BioNews Services, and are intended to spark discussion about issues pertaining to spinal muscular atrophy.