Reaching the End of My Spinraza Cycle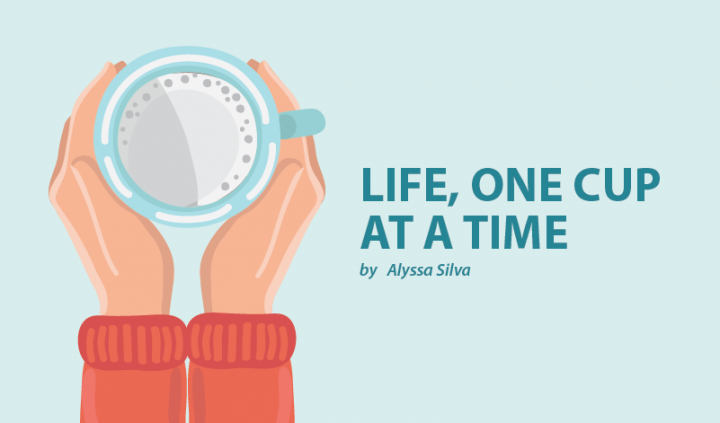 A good way for me to gauge whether or not I'm due for another Spinraza (nusinersen) treatment isn't by looking at a calendar or counting back the number of weeks from my last dose. It's simply by feeling it.
I've noticed a certain cyclical pattern in my experience with Spinraza, and before I go any further, I want to note that these are my unique experiences. Many people have reached out for input over the last couple of years, and while I'm more than happy to do so, I believe it's important to be mindful that each person's experiences vary.
After all, it's easy to play the comparison game. I've caught myself doing this from time to time as I scroll through social media and learn about others' journeys with Spinraza. I used to wonder if I was reaping the treatment's full benefits. Being sucked into the social media vortex painted the illusion that there were checklists and timelines I was supposed to abide by. One day, I realized how ludicrous this thought process was and flipped the script. Each and every one of us is different, so why would I ever expect my journey with Spinraza to be the same? But I digress.
After administration via lumbar puncture, I notice my stamina begins to increase after a few days. The difference isn't exceptionally noticeable, rather it slowly builds upon itself in the following weeks. (To learn more about the results I've had from Spinraza, please refer to this column.) By week six, my body gains momentum and the therapy works its sweet, sweet magic in my central nervous system.
Around the eighth or ninth week, my body plateaus. I still feel stronger than the day I rolled into the procedural room, but no improvements are typically noted at this point. Then, the most dreaded part of the process enters my world around the 12th week, the part I'm experiencing now: the decline.
I think of these four months in between treatments as climbing a mountain. As I previously mentioned, by the eighth or ninth week, I'm at the top of the peak and feeling really good about it. The view from up there is pretty spectacular. But before I have a chance to safely come down, I stumble on a rock and fall face-first into the ground.
While this sounds pretty traumatic, the point of my little metaphor is that I go from feeling really strong to barely being able to move my fingers to type this. My perpetual exhaustion can no longer be cured by some caffeine, and I simply don't have the stamina I once had. The decline doesn't feel gradual — at least to a point that is noticeable — and all I can do is rest, move at a slower pace, and wait until my next dose. This stage of the Spinraza cycle can grow increasingly frustrating. However, it's also a poignant reminder that the treatment is, in fact, working in my body.
And for that I am grateful.
***
Note: SMA News Today is strictly a news and information website about the disease. It does not provide medical advice, diagnosis, or treatment. This content is not intended to be a substitute for professional medical advice, diagnosis, or treatment. Always seek the advice of your physician or other qualified health provider with any questions you may have regarding a medical condition. Never disregard professional medical advice or delay in seeking it because of something you have read on this website. The opinions expressed in this column are not those of SMA News Today, or its parent company, BioNews Services, and are intended to spark discussion about issues pertaining to spinal muscular atrophy.