Staying Home Alone When You Have SMA Takes Planning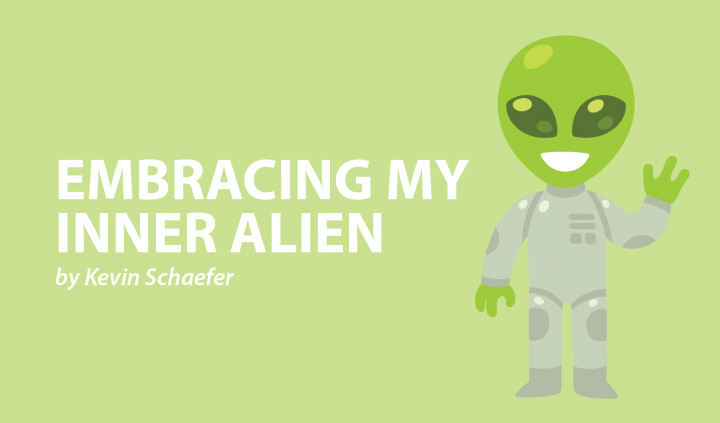 Those of us who have SMA live surrounded by other people. We rely on others to bathe us, get us dressed, help us eat, move our hands, drive us to work, and to be available for any other tasks we may need assistance with throughout the day. Some of us who are especially cool need our caregivers to mount our robotic arms to our wheelchairs in the mornings.
I can't speak for the entire SMA community, but I treasure the moments that I have to myself. As much as I am a "people person," I love to have some good old-fashioned "me time." Anytime my parents go out and I don't have any plans, I take the opportunity to play loud music or watch movies uninterrupted in the comfort of my nerdy man cave.
Still, staying home alone when you have SMA isn't as simple as it is for an able-bodied person. I can barely move my hands a few inches, so why in the world would my parents and caregivers allow me to stay by myself for any amount of time?
There are risks involved in my being at my house without anyone else present. At any point, my alone time could spiral into a "Home Alone" scenario, in which I'd have to figure out how to use my wheelchair and robotic arm to take down a pair of vicious thieves. This sounds like an awesome screenplay, but I would prefer not to experience it firsthand.
Despite the risks, here are some practical ways that I've been able to stay home alone for extended periods.
Planning
The first step is to plan for when I'll be home alone. If I know that my mom will be out for dinner with one of her friends while my dad is still at work, I have to plan my evening and decide precisely what I'm going to do. If I want to work or do anything on my computer, I have to keep in mind that I can't move my hand from the edge of my keyboard to the joystick on my chair. This means that I'm stuck in one position for the entirety of my time alone. I'd better make myself comfortable if I choose this option.
The best options for when I'm alone for a few hours are watching TV or reading on my iPad. I prefer to read books in print, but I'm unable to turn the pages and reach my joystick at the same time. Planning with these details in mind is essential.
Technology
Modern technology can be a lifesaver for me, especially when I'm alone. With my Amazon Alexa devices, I can control my TV, turn my lights on and off, listen to music and podcasts, and make calls, all through simple voice commands. With my JACO robotic arm, I can feed myself and grab a soda, while still keeping my driving hand on my joystick. I'm basically Iron Man.
Emergency plan
All these measures are great, but what happens if there's an emergency? Let's say that my driving hand slips and my arm is left dangling off to the side. In this scenario, I would use one of the Alexa devices we have in our house to call a friend or family member for help. And while I have yet to experience being at home while a raging fire ensues, I do have a remote that opens my front door with the click of a button, just in case.
Like any aspect of living with SMA, staying at home alone takes some creativity. It may require a little extra effort on my part — but if it means I get to enjoy a "John Wick" marathon in my cave with no interruptions, I'll take it.
***
Note: SMA News Today is strictly a news and information website about the disease. It does not provide medical advice, diagnosis, or treatment. This content is not intended to be a substitute for professional medical advice, diagnosis, or treatment. Always seek the advice of your physician or other qualified health provider with any questions you may have regarding a medical condition. Never disregard professional medical advice or delay in seeking it because of something you have read on this website. The opinions expressed in this column are not those of SMA News Today, or its parent company, BioNews Services, and are intended to spark discussion about issues pertaining to spinal muscular atrophy.