Turn the Page Already!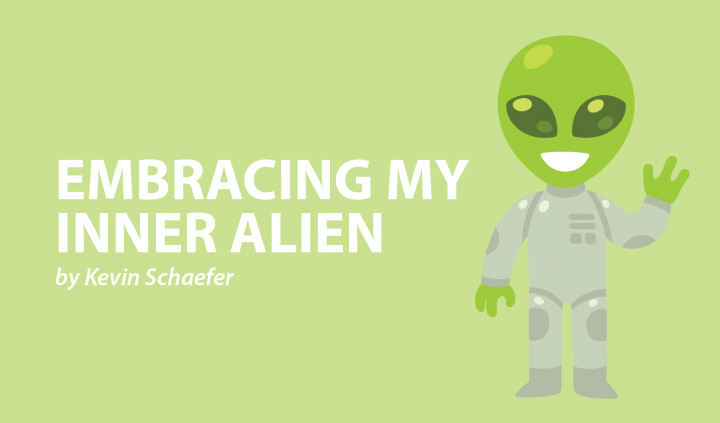 For most people, lifting weights is a suitable form of physical exercise. For me, successfully turning just one page of a book makes me feel like I've run a marathon. It's a special kind of feat if I manage to flip through a thick paperback on my own. With this format, it's like the pages refuse to stay down no matter how many times I tell them to. 
"For crying out loud! If you don't stay down, I'll still be in the Shire this time next year!"
Living with SMA means that my muscles don't properly receive messages that come from my brain. It's like if Peter Graves' character in "Airplane!" was in charge of delivering these messages. As a result, performing even the most menial physical tasks is a daily obstacle in my life. 
The irony is that even when I'm simply reading a book, an activity that helps stimulate my brain, I still have physical barriers working against me. 
This happened to me the other night when I was reading my hardcover copy of "Becoming Superman: My Journey From Poverty to Hollywood," a new memoir by American screenwriter J. Michael Straczynski. The story contains tragedy, tribulations, horror, humor, love, hatred, hope, betrayal, adventure, passion, mystery, sociopaths, and comic books. In other words, there was no way I could put it down.
Mr. Straczynski can thank me later for plugging his book. Maybe a writing gig on his next TV show?
Yet, as I sat there with the book on my tray, and just the right amount of light emanating from my desk lamp, my body resisted my desire to flip the page. All I wanted was to read a couple chapters before my friend picked me up for dinner, but my pesky little muscles wouldn't allow it. Both my parents were out of the house at the time, so I had no choice but to sit and wait for my friend to show up, all the while staring at the same page of a particularly engrossing chapter.
My frustration skyrocketed over the next few moments as I tried to reposition my left hand, but my dysfunctional muscle-brain communication system was there to thwart my attempts. 
I may or may not have then cursed like a sailor. (I hope Mom and Dad aren't reading this!) Sometimes, though, all I can do is release a little steam. At that moment, I gave myself permission to vent and express my sheer frustration at the situation. Then, after I took a deep breath, I told my Amazon Echo Show to play a David Bowie song. Bowie never ceases to calm me down.
By now, anyone reading this is probably wondering why I don't just read digital books. You live in the 21st century, you idiot! Get a Kindle!
Indeed, I do read quite a lot digitally, including books, comics, screenplays, and magazines. I've read digitally for years, but I still prefer the spiritual sensation of holding a physical copy. Maybe I sound like a man from another era, but reading an eBook pales in comparison to seeing the words printed on a page. Plus, I work on a computer all day and into the evenings, and in my off-hours, I need time away from screens. 
This struggle of wanting to read the old-fashioned way, but having physical limitations that make this activity more difficult than it should be, is one of those things that I simply deal with. It's the #disabledlife. See, I'm still a millennial — I can use hashtags! 
Still, there's almost always a flip side to any aspect of living with SMA. In the case of my book-page-flipping-conundrum, I've been able to come up with some creative solutions so that I can still read physical copies. Depending on the size of the book, I use a variety of objects to prop up my hands when I read. My Ravenclaw toboggan hat and a small pad usually do the trick, but not always.
For me to continue reading "Becoming Superman," I needed something a little taller, but small enough so that it didn't take up too much space on my tray. The solution stared me in the face: a box of business cards on my desk. During my next reading session, I had my dad place this box underneath my left hand, and voila! 
SMA often makes my physical abilities seem nonexistent. However, it sure does boost my resourcefulness when I need to get to the next chapter.
***
Note: SMA News Today is strictly a news and information website about the disease. It does not provide medical advice, diagnosis, or treatment. This content is not intended to be a substitute for professional medical advice, diagnosis, or treatment. Always seek the advice of your physician or other qualified health provider with any questions you may have regarding a medical condition. Never disregard professional medical advice or delay in seeking it because of something you have read on this website. The opinions expressed in this column are not those of SMA News Today, or its parent company, BioNews Services, and are intended to spark discussion about issues pertaining to spinal muscular atrophy.