Faced with the Unexpected, My Family Had to Break Our 'Sick Rules'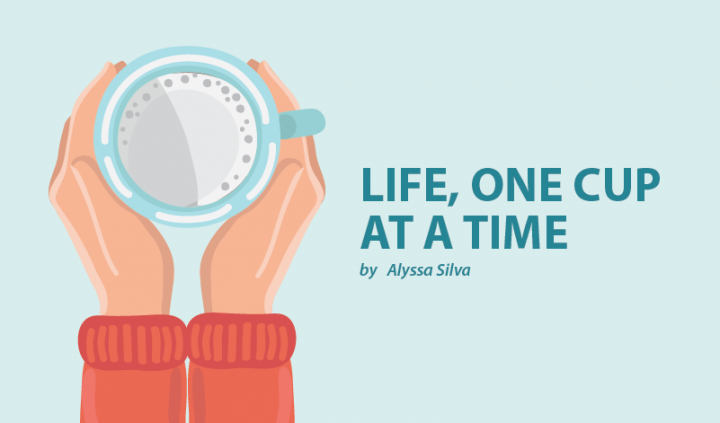 It has been a bizarre week in the Silva household. Come to think of it, "stressful" may be a better adjective to describe the energy inside our four walls. However, for the sake of accurately portraying the out-of-the-ordinary vibe that's been circulating among my family members, let's go with "bizarrely stressful."
If there's one thing SMA has prepared us for over the years, it's to expect the unexpected. Life is precious and can change in an instant, as the course of my life has shown. One minute I'm healthy; the next, bedridden with pneumonia. Some days I feel energized and ready to take on the day with reverence. At other times, I'm too fatigued to send a short text.
Then my father gets called in for a heart catheterization the day after my mother gets sick for the first time in years and, suddenly, my well-being is put in a volatile situation. Thankfully, this is the first time we've faced this particular dilemma, which has put a bizarrely stressful strain on my family in recent days.
Typically, when a family member is sick, they are quarantined to their bedroom for seven to 10 days, depending on the illness. If at any point they are required to leave the house, they must wear a mask, sanitize their hands, and change into clean clothes that haven't been sneezed or coughed on. Otherwise, food and beverages are delivered to their door, and communication is limited to FaceTime and text messages. It's a tough punishment for something that's out of their control, but when it comes to germs and good health, taking extra precautions isn't a choice — it's a necessity.
This system has worked well for my family for the last 29 years. When my mother gets sick, my father takes over my care, and vice versa. My brother also intervened and helped out more when he lived at home. However, this past week, we were faced with a bizarre challenge, which added more pressure to an already stressful situation.
In recent months, my family had mentally prepared for my father to undergo a catheterization after some unfortunate test results. My father was under strict orders not to lift more than 5 pounds for seven days, so my mother intended to take over the role of my primary caregiver. But we hadn't foreseen that my mother would get her first cold in years. So, with my father out of commission, we had to break our "sick rules."
By doing so, we had an added stress weighing on us. Not only was my mother faced with the additional physical demands of my care that my father would normally assist with, but she also risked passing on her germs to me. But we had no choice other than to be cautious and pray for the best. And while we didn't anticipate these bizarre circumstances unfolding in this way, as I previously stated, SMA has prepared us to expect the unexpected.
My mother suited up in her face mask and fresh clothes when necessary. My father took on the responsibilities of ordering takeout meals and performing small caregiving tasks, such as feeding me, in between resting and healing. My friends and caregivers went out of their way to help out when they could.
And somehow — in a bizarrely stressful way — we made it work, hopefully without anyone else getting sick.
***
Note: SMA News Today is strictly a news and information website about the disease. It does not provide medical advice, diagnosis, or treatment. This content is not intended to be a substitute for professional medical advice, diagnosis, or treatment. Always seek the advice of your physician or other qualified health provider with any questions you may have regarding a medical condition. Never disregard professional medical advice or delay in seeking it because of something you have read on this website. The opinions expressed in this column are not those of SMA News Today, or its parent company, BioNews Services, and are intended to spark discussion about issues pertaining to spinal muscular atrophy.