On Fulfilling My Role as Maid of Honor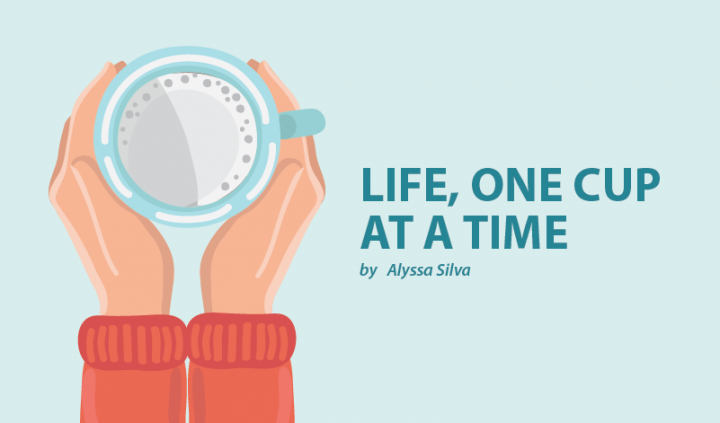 "Houston, we're not in kindergarten anymore," I said as we looked at our reflections in the mirror. My hair was carefully pinned back just right. My makeup was meticulously applied, and a Burgundy gown gently draped over the footplates of my wheelchair. To my right was my best friend, Amanda, wearing the most beautiful wedding dress I've ever seen.
I've celebrated life with Amanda since the day she picked up my pencil in kindergarten. In good times and bad, she has been my person. She's the one who sees past my differences. She accepts me for who I am, and she has been by my side for all of life's trials and triumphs. Her friendship is something so few of us are fortunate to experience. By some magical way of fate, I've been fortunate enough to experience it for the past 24 years.
That day in front of the mirror, I proudly took on my duties as her maid of honor. I knew the role would pose challenges. Amanda was my main focus, but I knew it would be taxing on my body. As excited and touched as I was to be by my girl's side, there was some trepidation about whether my body would allow me to fulfill my duties.
Disabled or not, I'm sure everyone can agree that weddings are exhausting (in a good way). But throw in a disease where exhaustion is the norm and fear kicks in. My fears sounded something like this:
Am I actually cut out for this?
Can my body rally for just one day and worry about the repercussions later?
Will I be able to be there for Amanda like she has been for me all these years?
In the weeks leading up to the wedding, Amanda reminded me that my health came first. If skipping out on hair and makeup meant more time to rest, she encouraged me. If excusing myself from the reception to rest meant gaining more stamina, she supported me. And while I was adamant about not missing a moment of her wedding, she was adamant about something else. She wanted me healthy enough to celebrate the day with her.
As much as I try to fight this reality, SMA calls a lot of the shots in my life. Fortunately, I have a best friend who recognizes this and reminds me of the importance of taking care of myself first.
I took her advice. And I was well enough to be by my girl's side on one of the happiest days of her life. This is an honor I will cherish for a lifetime.
***
Note: SMA News Today is strictly a news and information website about the disease. It does not provide medical advice, diagnosis, or treatment. This content is not intended to be a substitute for professional medical advice, diagnosis, or treatment. Always seek the advice of your physician or other qualified health provider with any questions you may have regarding a medical condition. Never disregard professional medical advice or delay in seeking it because of something you have read on this website. The opinions expressed in this column are not those of SMA News Today, or its parent company, BioNews Services, and are intended to spark discussion about issues pertaining to spinal muscular atrophy.