What Being Homebound for a Year Really Feels Like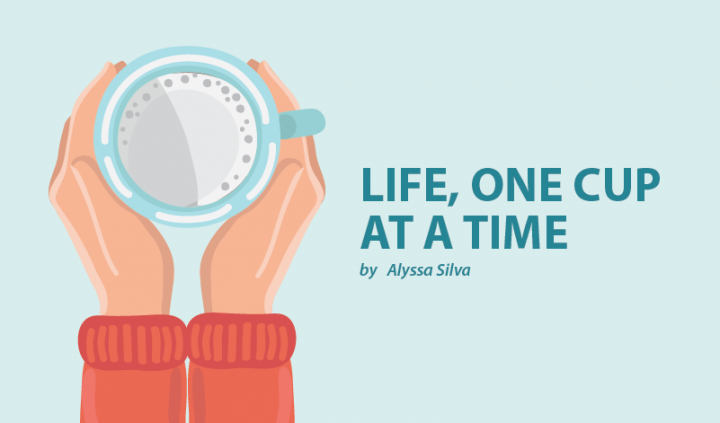 The day after Christmas marked one year since I began this whole self-quarantine thing. And the most unnerving part about it is that I have yet to receive my trophy to commemorate this milestone.
That may be a bit of an exaggeration, but there is logic behind my reasoning. After all, I would be remiss to dismiss last year and how challenging it truly has been to hunker down at home for an extended amount of time.
About a year ago, I wrote a column titled "Please Stop Glorifying Being Homebound." Today, I read it again to refresh my memory about how I felt about staying home, long before I knew what I was in for. I had a good chuckle when I read the first sentence, which stated that I hadn't left my house in 11 days. At the time, 11 days felt like 11 years when I compared it with my normal, social butterfly-like lifestyle. Past Alyssa could have never predicted what was to come. Oh, to be young and naive, am I right?
Nevertheless, the feelings I felt back then remain true today. Being homebound is lonely. It is isolating and incredibly difficult on my mental health. Life feels slow and monotonous, and nostalgia for the past seems to occupy the forefront of my mind as of late. In some ways, I've grown accustomed to this lifestyle. This isn't to say I am content with where I am in life, but it is simply my way of acknowledging how I was able to adapt to these unforeseen circumstances.
In an attempt to describe this surreal feeling of being home, it's as if I'm in this strange, in-between vortex of complacency versus itching for the monotony to change. And I'm being pulled in both directions. In this vortex, time doesn't exist, but the oxymoronic concept of wishing time would rush by more quickly does. I'm set in my ways with my new routines, but feel as though I should break the mold to avoid boredom. I want to sit in a cafe again without a care in the world, but fear the repercussions of doing so.
In other words, my feelings about a year in quarantine are conflicting and change regularly. So, as I navigate this seemingly never-ending vortex, I fill my days with coffee and to-do lists, because caffeine and crossing tasks off in my digital planner bring me joy. I vent to loved ones and allow myself to grieve for a life that is now a distant memory. And I give myself permission to feel hopeful for a better future, knowing that even though I have been at this for over a year, this, too, is only temporary.
That is the approach I've decided to take for the road ahead. I'm tired and defeated. I'm agitated and impatient. I may not know how much longer I have to stare at these four walls, but I do know everything in life is temporary. Some experiences may last longer than others, but nothing ever truly stays the same. Somehow, in some strange, timeless vortex sort of way, it is enough for me to unclench my fists and take a deep breath. It is enough for me to keep going with fervor and strength.
This past year has tested every fiber of my being far beyond what I deemed fair or possible. Being home and secluding myself from the world has been one of the greatest mental challenges I've ever withstood. But I don't regret it. I don't take for granted that this home has kept me safe and healthy. For that, I am grateful.
And I am committed to the long haul.
***
Note: SMA News Today is strictly a news and information website about the disease. It does not provide medical advice, diagnosis, or treatment. This content is not intended to be a substitute for professional medical advice, diagnosis, or treatment. Always seek the advice of your physician or other qualified health provider with any questions you may have regarding a medical condition. Never disregard professional medical advice or delay in seeking it because of something you have read on this website. The opinions expressed in this column are not those of SMA News Today, or its parent company, BioNews, and are intended to spark discussion about issues pertaining to spinal muscular atrophy.