The Beauty of Personal Storytelling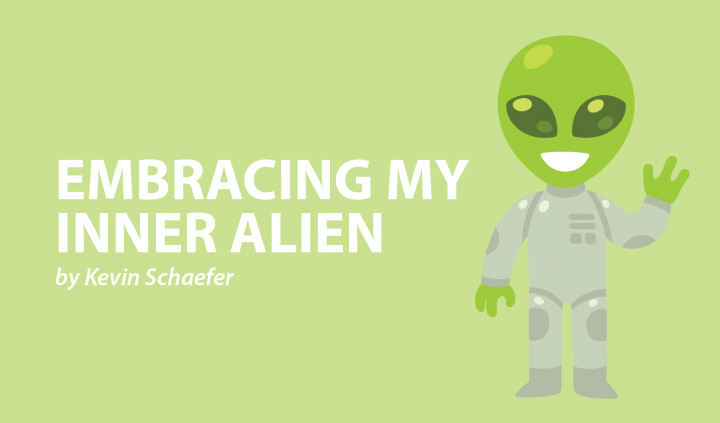 It was my last semester of college, and I had room for one more writing class in my schedule. I already had two film courses, a literature survey, a fiction-writing workshop, and a general education requirement I had put off until the last minute. (You could say that I excelled in procrastinating on credits like math and secondary languages, while making things like science fiction literature and film courses my top priority.)
As I scrolled through the English courses that I hadn't already taken, one in particular caught my eye: creative nonfiction. At the time, I had started to branch out from reading solely comic books and fiction to reading memoirs. Shane Burcaw's "Laughing at My Nightmare" quickly became one of my favorites, and it led me to other nonfiction books about disability, writing, and comedy. 
I had little idea what to expect going into my creative nonfiction course, but it seemed like a natural progression for me as I approached the end of my college career. I was a student journalist, a lover of various storytelling forms, and I wanted to experiment with as many different kinds of writing as I could before graduation. 
While writing extremely personal things intimidates a lot of my peers, the idea of doing so didn't and doesn't make me want to wet my pants. Sure, I loved to write essays about books and films — work that allowed me to focus on other people and characters — but I found writing about my own life and experiences to be just as intriguing. 
The primary objective of this course was simple: We had to choose a topic and compose a nonfiction essay of roughly 15 pages about it. We didn't necessarily have to write our life story, but the subject matter we chose had to be something personal. Though we did other assignments and exercises throughout the semester, we spent most of the time developing, writing, and editing our long-form essays. 
Students in my class chose a wide range of topics to explore. One wrote his coming-out narrative, another examined the toxicity and abuse many women experience in video game culture, and a third wrote about the tiny house movement in modern society. 
You're probably thinking I wrote my essay about my life with spinal muscular atrophy (SMA). Picking the most obvious personal essay topic that none of my peers could have written about would have been extremely logical, but I'm not the smartest guy in the room. Alas, I wrote about comic books. 
At that time, I had never considered having a career that connected directly to SMA. My plan was to continue doing entertainment journalism, which I had acquired some experience in, and in my off-hours I'd write comic book scripts and screenplays.
I did my nonfiction essay on modern comic book writers and how these people made a living doing what I dreamed about. I interviewed writers, did extensive research on the comic book industry as a whole, and took an introspective look at why I love comics so much. 
Little did I know that, a few months later, I would stumble upon this website one morning and consider applying for a writing gig. The rest is history. 
Creative nonfiction was one of the best courses I ever took in college. My professor went above and beyond to foster an atmosphere of empathy and imagination, and it was apparent in every essay I read that semester. When people dare to be vulnerable with each other and share stories that are easier to ignore, the outcome is something truly special. 
And even though I probably could have made everyone in the room cry if I had just written about my disability, I still injected plenty of emotion into my comic book fanboy essay.
***
Note: SMA News Today is strictly a news and information website about the disease. It does not provide medical advice, diagnosis, or treatment. This content is not intended to be a substitute for professional medical advice, diagnosis, or treatment. Always seek the advice of your physician or other qualified health provider with any questions you may have regarding a medical condition. Never disregard professional medical advice or delay in seeking it because of something you have read on this website. The opinions expressed in this column are not those of SMA News Today, or its parent company, BioNews Services, and are intended to spark discussion about issues pertaining to spinal muscular atrophy.