Celebrating My Zebra Spots on Rare Disease Day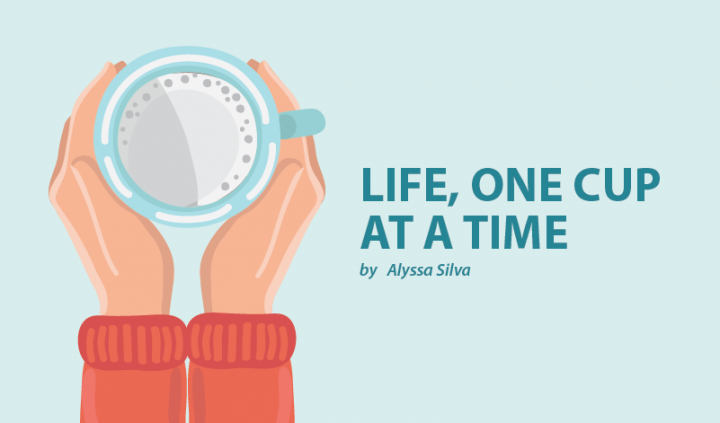 Recently, I learned that zebras are the official symbol of rare diseases. I have a rare disease, and my unique characteristics — such as a zebra's stripes — serve a distinct purpose in my life. But when I think of zebras, I think of one brilliant doctor, whose comical bedside manner has always put me at ease. To protect his identity, I will refer to him as Dr. Z (in honor of zebras).
I initially met Dr. Z when I was about to receive my first Spinraza (nusinersen) injection. I had a lot of fear. As the first adult with SMA to undergo Spinraza, there were many unanswered questions.
What if my scoliosis is too severe to allow access to my spinal canal? I wondered. Do we try again? What if the drug doesn't work? Will I be heartbroken? What if I experience side effects? What if, what if, what if …
Those two words nestled into my brain as my family crammed into a tiny room with a team of doctors. I met Dr. Z and later learned that he was renowned for his intellect and ability to see his patients as actual human beings (as opposed to just another medical identification number).
We flooded those doctors with questions minutes before my lumbar puncture. At one point, I asked what to expect after the procedure. A doctor chimed in and said, "You should be walking out of here with nothing but a Band-Aid."
With a smirk on his face, Dr. Z added, "Walking?! That is some magical drug you're going to be receiving!"
The room burst into laughter, and that's when I realized Dr. Z and I shared a dry sense of humor.
From that point forward, we told jokes during my lumbar punctures because they calmed my nerves. Dr. Z would lean over the operating table and inform me when the medicine entered my body. He also would say that I might get sudden urges to run out of the room. I'd ask for a stiff drink during the dreadful and painful process. Besides our witty banter, his bedside manner and brilliance made me realize how fortunate I was to be his patient.
The more Dr. Z understood my disease and all its complexities, the more he recognized my rarity. He soon joined my medical team of doctors. He thinks outside of the box, which my doctors often have to do when it comes to my health.
Eventually, he started to call me a spotted zebra. Something was liberating about his unique way of describing my disease. Being called a nonexistent animal should be grounds for concern. But rarity is all I've ever known. It has made me, well, me. It is reassuring to have doctors embrace that instead of shying away. I feel I can let go of the medical reins, take a deep breath, and confidently let my doctors intercede.
On Feb. 29, the world will celebrate Rare Disease Day — a day to honor and recognize everything unique about living with a rare disease. A day to celebrate my fellow spotted zebras.
As for me, I'll celebrate what makes me rare by embracing who I am — the good, the challenging, and the beautiful mess — and the integral role my rarity has played in my journey. I'll express gratitude for medical professionals such as Dr. Z, who never give up on me and continue to fight for my disease.
I'll wear my proverbial zebra spots proudly. The story they tell is one of courage, grace, and the beautiful gift of rarity.
***
Note: SMA News Today is strictly a news and information website about the disease. It does not provide medical advice, diagnosis, or treatment. This content is not intended to be a substitute for professional medical advice, diagnosis, or treatment. Always seek the advice of your physician or other qualified health provider with any questions you may have regarding a medical condition. Never disregard professional medical advice or delay in seeking it because of something you have read on this website. The opinions expressed in this column are not those of SMA News Today, or its parent company, BioNews Services, and are intended to spark discussion about issues pertaining to spinal muscular atrophy.