Long-term Spinraza found safe, effective for most adults with SMA
Spinraza leads to improvements in motor function, real-world data show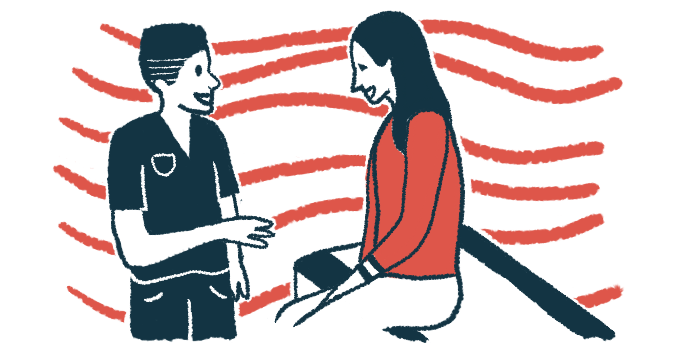 Long-term treatment with Spinraza (nusinersen) led to clinically relevant improvements in motor function for most adults and older children with spinal muscular atrophy (SMA) in a study.
"Our data provide real-world evidence for continuous effectiveness and safety of long-term [Spinraza] treatment in adults and older children regardless of the type and severity of SMA," researchers wrote in the study "Long-term nusinersen treatment across a wide spectrum of spinal muscular atrophy severity: a real-world experience," which was published in the Orphanet Journal of Rare Diseases. The study was funded by Biogen, the company that markets Spinraza.
Spinraza was the first treatment for SMA to win widespread approval. The medication is administered via injections through the spine every few months. It works to boost production of the SMN protein whose defect causes SMA.
Spinraza approved based on trial data from young children with severe SMA
Approvals of Spinraza were based on data from clinical trials that tested the therapy in young children with severe SMA. There is less data available on the therapy's effectiveness in older children and adults with the disease.
A team led by scientists at the Medical University of Warsaw, in Poland, reported on outcomes for 120 older patients with SMA who were treated with Spinraza. These patients ranged in age from 5 to 66 years, and most were adults when they started on therapy.
Based on patient-reported outcomes, virtually all of the patients reported feeling that their condition had either improved or stabilized while on Spinraza. None reported feeling much worse while on the therapy.
In addition to subjective patient-reported outcomes, different standardized motor function tests were used to assess the patients. On the Hammersmith functional motor scale expanded (HMFSE), 26 out of 72 (36%) evaluated patients showed a clinically meaningful improvement after six months on Spinraza.
After 30 months (2.5 years) on the treatment, 20 out of 28 (71%) of patients experienced a clinically meaningful improvement on the HMFSE. Out of the 73 patients, the HFMSE score showed an improvement of at least 10 points in 11 cases (15%) following treatment. Among these individuals, eight retained the ability to walk.
Statistical analyses showed that improvements on the HMFSE were more common in women than in men in the first months after starting treatment, but not with long-term treatment. Improvements in this score also tended to be more dramatic in patients who had better scores when they started treatment.
Based on scores on the Children's Hospital of Philadelphia Infant Test of Neuromuscular Disorders (CHOP-INTEND), a clinically meaningful improvement was observed in 20.5% (9 of 44) patients evaluated after six months, and 65% (11 of 17) patients evaluated after about two years on the therapy. Like the HMFSE, the CHOP-INTEND measures general motor function.
11 patients on Spinraza had maximum scores on arm and hand function tests
Arm and hand function was assessed in some patients via the revised upper limb module (RULM). There were 11 patients with maximum RULM scores when they started treatment, and all of them continued to have maximum scores while on Spinraza. Another eight patients, all of whom had relatively high scores when they started treatment, reached the maximum score after long-term Spinraza therapy.
Among 23 patients who didn't have maximum RULM scores, nearly half (43.5%) experienced clinically meaningful improvements after more than two years on Spinraza.
For 12 ambulatory (able to walk) patients assessed after more than two years on Spinraza, scores on the six-minute walk test showed clinically meaningful improvements in six (50%) patients and worsening in four (33%) of the patients.
Treatment with Spinraza was generally well-tolerated by patients. Common side effects included headache, back pain, nausea and vomiting.
"Our study confirmed that [Spinraza] administration is safe and well tolerated by patients," the researchers concluded.