From Actor to Attorney, Woman's 'Work Ethic Outshines My Disability'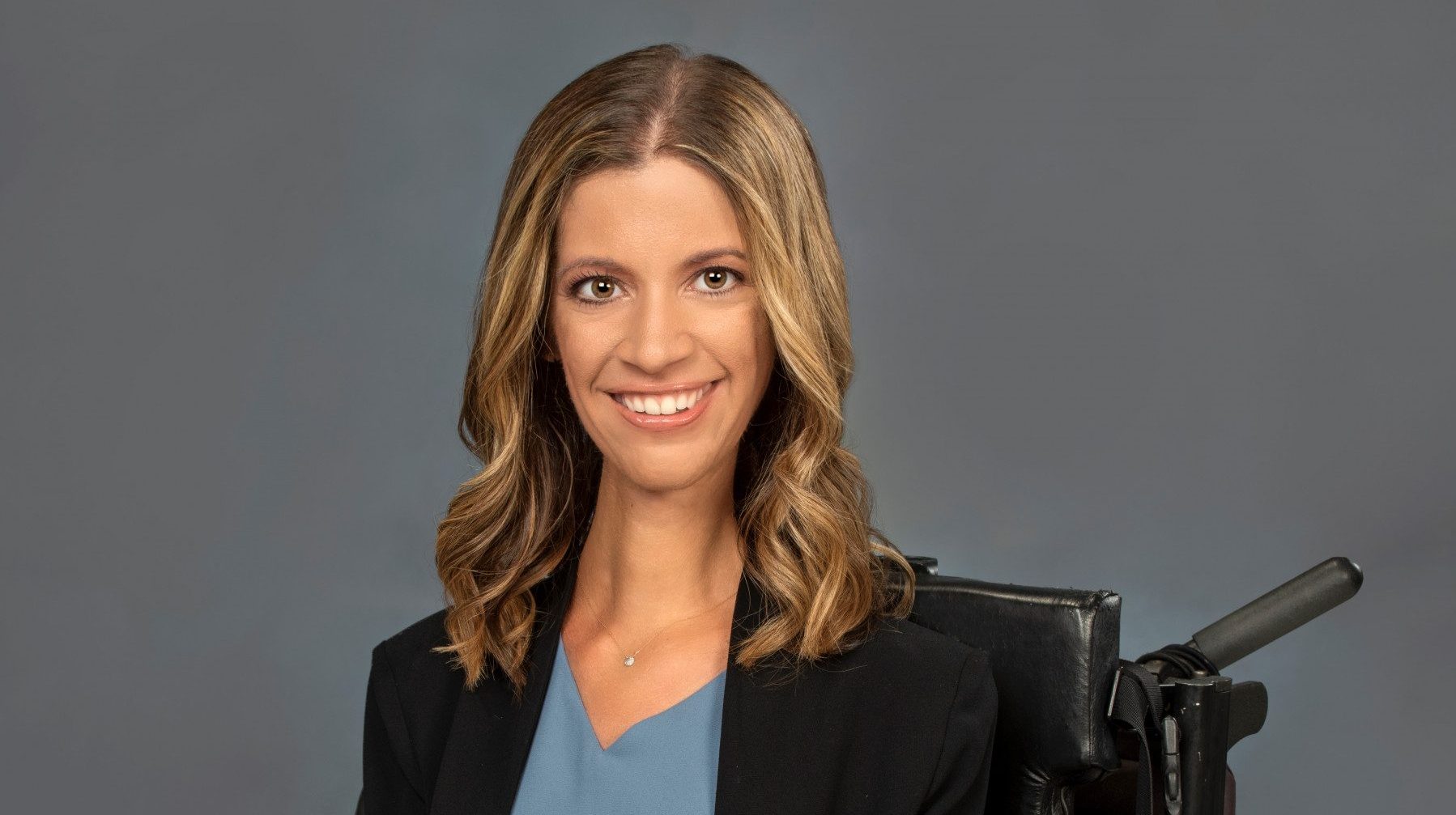 From being a child actor to a lawyer in the entertainment industry, Alexa Dectis, who has relied on a power wheelchair to get around since she was 2, has gone far.
Dectis, diagnosed with spinal muscular atrophy (SMA) type 2 when she was 18 months old, was named to the 2022 Forbes 30 Under 30 list, released in May.
She credits her success to not letting her disability hold her back.
"Something that's incredible for me, that I'll never be able to wrap my head around, is that despite having spinal muscular atrophy, my work ethic was able to outshine my disability," Dectis said of her nomination to 30 Under 30, which she shares with Miranda Cosgrove, the actor and singer Jojo Siwa and Pixar character designer Yingzong Xin, and other young professionals who specialize in fields that include science, media, and the arts. "And that's always been the goal."
Dectis, 29, started a job at Netflix as a legal associate on its Minors, Immigration, and Diligence team in April.
She puts in a demanding schedule, rising every morning at 5 o'clock to get ready for her workday. She takes a bus to the office and doesn't return home for dinner and to answer emails until 10 or 11 p.m. To do it all, she employs a team of up to 15 caregivers.
Promoting disability and diversity
Success didn't just fall into her lap. It was a process that started when she was 5, the year she began acting.
"There were a lot of activities that I couldn't participate in, that kids normally participate in, who don't have SMA," Dectis said from her home in Los Angeles, far from where she grew up in Pennsylvania's Lehigh Valley. "Acting was just something that I could do despite having spinal muscular atrophy."
While she was performing in her local community theater, someone recommended that she meet with a manager. That led eventually to recurring parts on "Sesame Street," where she was the only child using a wheelchair, and the soap opera "Guiding Light."
"It's something that I'm so thankful that I had the opportunity to do, because representation is really important," Dectis said.
She said she knew her disability would progress and that what she would be able to manage physically would diminish as she got older. So when she started to think about college and a career, she hung up her acting hat and exchanged it for one in law, starting in her freshman year.
"I knew that law was a field where I could just use my intellect," Dectis said. "It wouldn't matter if my SMA progressed, and you can be a really great lawyer without having the ability to move any muscles in your body."
As a lawyer, Dectis wanted to advocate for child actors. In addition to handling other legal matters, Dectis ensures that studios adequately protect children. That means, for example, only having them work a set number of hours on school days.
In her previous role at the production company Skydance Media, she provided legal guidance concerning child actors on projects such as "Foundation" on Apple TV+, the upcoming feature film "The Greatest Beer Run Ever," and "Reacher" on Amazon Prime.
Dectis knows she can work to improve the representation of people with disabilities in media, and promote diversity in general.
"It's important to have disability representation on screen, especially in children's programming, because it teaches kids without disabilities from a very young age how to have empathy, how to have compassion, and that a disability isn't necessarily a scary thing to be around," Dectis said.
While no longer in front of the camera, she said she knows her work still makes a difference.
"When there are diverse people behind the camera, whether it's people with disabilities or any other categories of diversity, that diversity naturally trickles to the front of the camera," Dectis said. "And so I think it's really incredible when companies are inclusive and have inclusive hiring initiatives on the corporate and creative side of things because that diversity trickles forward."
Learning to manage herself, others
Dectis attended George Washington University in Washington, D.C., for her undergraduate studies and moved across the country to California to attend the Fowler School of Law at Chapman University. Far from home and her support system, the onus was on her to manage her care, balance her schoolwork and social life, and live independently.
She employed 16 Chapman undergraduate students to help her with daily tasks, such as dressing, bathing, and eating. It was a win-win for both Dectis and the students — Dectis was receiving assistance while the students were checking off their prerequisites for graduate school. It also taught Dectis a valuable lesson.
"I learned how to manage people and that's a really good skill to have in my professional career," she said.
Dectis has a lot on her plate and relies on therapy every four months with Spinraza (nusinersen) for helping her balance her busy life. It takes a lot of planning, but she's says it's been worth it.
"I want to have a meaningful career … It's something I want to do," Dectis said. "What makes it doable is there's nothing in the world I would rather be doing."
She also credits her family — her parents and her younger sister, Nicole, now an oncology nurse — for their role in her success. They always encouraged her to pursue her passions, and her sister always made sure to include her when she played, once even attaching a snow tube to the back of her wheelchair.
"Growing up, my parents never once told me I couldn't do something because I had spinal muscular atrophy," Dectis said. "I think that is what made all the difference in how I viewed myself and what I was capable of."
Dectis said her faith also inspires her, and views her life with SMA as a gift.
"I feel like God gave me spinal muscular atrophy because I have something to learn or something to teach," she said. "I firmly believe that only good can come out of having spinal muscular atrophy and that it's very important to feel joy even in seemingly really challenging circumstances."