Autumn Brings a Bittersweet Feeling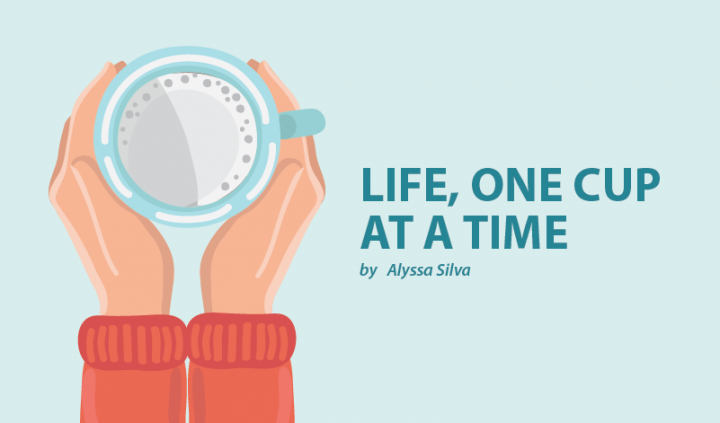 It is truly the most wonderful time of the year.
As you read these words, I hope that you are envisioning me spinning in my wheelchair, wearing an oversized cardigan with leaves falling all around me, and resting a pumpkin spice latte on my footplate. When it comes to autumn, I am that overdramatically giddy, pumpkin-obsessed girl who thrives on the change in season and all that it brings.
Contrary to the consensus from most people with muscular dystrophy, my body prefers colder temperatures. My muscles do tense up, and I have difficulty operating my wheelchair and exerting myself physically as a result. And I do find it challenging to warm up after I've been exposed to cold air — especially around my shins and feet, which are enclosed by my ankle-foot orthoses.
However, my body also reacts poorly to heat and humidity. Summer poses its own set of challenges because the elevated temperatures can trigger presyncope episodes, a feeling of nearly passing out. While I have yet to faint on someone, the fear of spending time outside knowing that this could happen — without any rhyme or reason and at any given moment — causes me to approach the summer with hesitation.
As soon as the temperatures drop and leaves begin to fall from the trees, I feel carefree. I approach this time of year with confidence in my body, and I relish the abundance that autumn brings. But even so, a sense of dread looms in the back of my mind.
The other day, my service dog, Wish, and I enjoyed an afternoon in the city. A fully accessible pedestrian bridge across the river had recently opened. So, the two of us, along with my caregiver, decided to check it out.
If I were to describe a quintessential autumn day in New England, this day was it. There was a slight chill in the air, but I was cozy in my corduroy jeans. I live for days like this. But as I soaked in the experience, I thought about how this time of year presents me with additional health challenges.
Four little words send a chill down my spine: cold and flu season.
Accompanying my zealous attitude toward all fall activities is a feeling of apprehension. I realize that these are my final weeks of freedom before worries about impending illnesses and the possibility of catching germs from others take over. Soon I will be hunkering down to avoid exposure to germs at all costs, even if that entails sacrificing a social life and feeling trapped in my home.
After all, the dread of getting sick far outweighs the dismay at my upcoming confinement. Until then, I will soak up these last few weeks like Wish and I did on the bridge. I will go out of my way to run over crunchy, fallen leaves, let the crisp air seep into my bones, and consume all the pumpkin spice lattes the city's cafés have to offer.
Despite what lies ahead, I will always believe that this is the most wonderful time of the year.
***
Note: SMA News Today is strictly a news and information website about the disease. It does not provide medical advice, diagnosis, or treatment. This content is not intended to be a substitute for professional medical advice, diagnosis, or treatment. Always seek the advice of your physician or other qualified health provider with any questions you may have regarding a medical condition. Never disregard professional medical advice or delay in seeking it because of something you have read on this website. The opinions expressed in this column are not those of SMA News Today, or its parent company, BioNews Services, and are intended to spark discussion about issues pertaining to spinal muscular atrophy.