From Hospital Stays to Grateful Days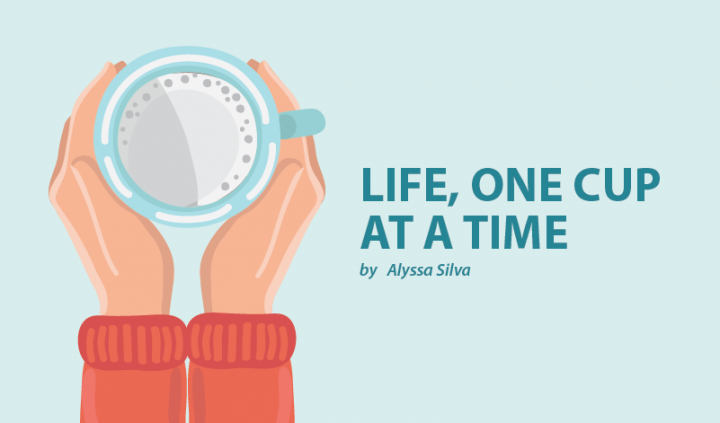 Last weekend, my friends and I celebrated my 29th birthday with a brunch that was arguably too classy for us kids. The Champagne endlessly poured, the laughter continuously ensued, and my heart overflowed with feelings of togetherness and gratitude.
To complete the first-time experience at this rooftop restaurant, our table received limoncello and a slice of birthday cake on the house. Our bellies were full, but our hearts were fuller.
Continuing the celebrations, we picked up gourmet doughnuts and headed to a vineyard down the street from my house. We sat outside among the orange- and yellow-colored trees, popped open a bottle of wine (and the box of doughnuts), and sat for hours sharing stories and enjoying one another's company.
That morning, I had turned on my phone to unexpectedly find a photo from two years ago to the day. It was of me in the emergency room, clothed in a johnny gown and with an IV in my left arm. A portion of my face was covered by a nebulizer mask as I inhaled the albuterol steam into my atelectasis-filled lungs. And although my eyes were shut, I could see the pain of another hospital visit harbored inside of me.
I'd like to think I emerged from that health battle unscathed, but the truth is I've carried some pretty deep scars from it. Memories came flooding back as I was reminded of what seemed like a losing fight. As I traveled back in time to one of the darkest points in my life, my thoughts ran amuck.
But I caught myself.
I stopped reflecting from a place of brokenness and started seeing the experience from a place of gratitude. Despite reliving the painstakingly difficult memories, I recognized a beautiful reminder hidden between the bitterness that tried to consume my thoughts.
And that is that there will be people in your life who will stick by you in your darkest moments. Some will run, but some will choose to stay. Most importantly, the ones who stay will offer their love and steadfast presence when you need it most. And by unequivocally being themselves, they will become one of the reasons why you consider yourself so blessed.
As I went about my birthday celebrations with my friends that morning, my thoughts trailed back to that photo. Two years ago, my life seemed completely different. But in some ways, it was very much the same.
For these were the people who have been by my side for every trial and triumph. Whether it was a birthday celebration or another hospital stay, these were the people who have selflessly shown up for me through every walk of life.
These were the people who have chosen to stay.
***
Note: SMA News Today is strictly a news and information website about the disease. It does not provide medical advice, diagnosis, or treatment. This content is not intended to be a substitute for professional medical advice, diagnosis, or treatment. Always seek the advice of your physician or other qualified health provider with any questions you may have regarding a medical condition. Never disregard professional medical advice or delay in seeking it because of something you have read on this website. The opinions expressed in this column are not those of SMA News Today, or its parent company, BioNews Services, and are intended to spark discussion about issues pertaining to spinal muscular atrophy.