Please Stop Glorifying Being Homebound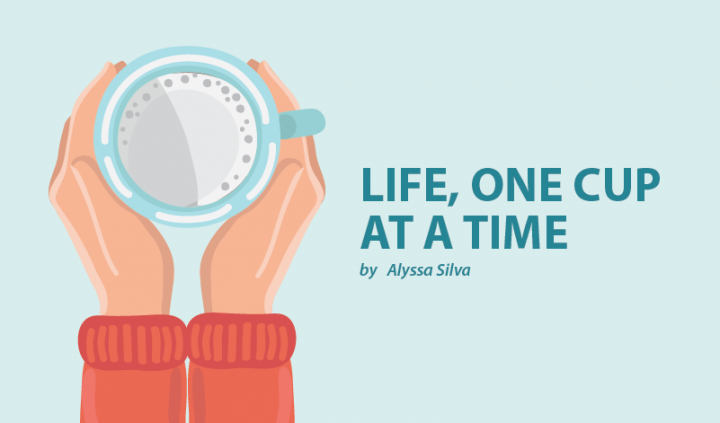 As I write this, I've been home for 11 days. Actually, let me rephrase that.
I haven't left this house so much as to go outside to get some fresh air, feel the sunlight gently grace my skin, or see what the outside world has been up to for the past 11 days. In fact, as I retrace my footsteps even farther, I realize I've only left my house once in 15 days to go to the hospital to receive Spinraza (nusinersen).
Does that even count?
I knew this season was coming. After all, I'm basically in the same predicament but in a different year. As soon as Christmas arrives, my lifestyle changes drastically. I hunker down. I no longer drive an hour to a coffee shop I want to try out. I won't aimlessly browse through the aisles at HomeGoods looking for my next project. And I certainly don't put myself at risk of exposure to germs.
Instead, my life becomes a bit slower. My days become a little mundane. My social life takes a back seat. Loneliness and depression sneak their way into my brain, and I'm reminded that, without fail, the hibernation period of cold and flu season is always a trying time for me.
The reason I haven't left the house in 11 days is that the Centers for Disease Control and Prevention has announced that the flu has become widespread in almost every state. In other words, my worst nightmare is upon me.
While some would say I take too many precautions, I don't like to play with fire when it comes to my health. If by chance I get sick, I need to know I did everything in my power to keep myself healthy. If not, I will carry the guilt of being reckless and negligent with me for an unhealthy amount of time.
However, just because this is a decision I consciously make every year doesn't mean it is a decision I want to make. Upon learning about how I choose to mainly stay home during the winter, I'll receive comments from people glorifying this season. And the comments will be something like:
"Wow! Must be nice to stay in your pajamas all day!"
"It's too cold to go outside anyway."
"Think of all the binge-watching you can do on Netflix!"
Perhaps staying in yoga pants and snuggled under lap blankets all day is enticing. Perhaps the thought of catching up on a television show or book you started reading months ago sounds right up your alley. But masked by the assumption that being homebound has its perks is the reality that it is actually challenging and isolating. It takes willpower and discipline for me to choose to stay home, to avoid the outside world altogether. And even though I've done this for several years, my mental health still suffers as a result.
The cold and flu season always brings my life to a screeching halt. It pulls the rug out from under me — leaving me defeated and frustrated and desperately searching for the motivation to pick myself back up in spite of this temporary depression weighing me down.
Right now, my days are quiet. I miss my old life — even though it wasn't too exciting to begin with. I let my thoughts run amok with this extra free time I have, and I begin to feel trapped. I see social media posts of people's lives continuing to press forward as I simply sit in my home and observe. And despite trying to keep myself busy with writing and other hobbies, I still struggle at this time of year.
So, please remember that the grass isn't always greener on the other side. Please understand that nothing is what it seems. And please stop glorifying what it is actually like for me to be confined in my own home.
***
Note: SMA News Today is strictly a news and information website about the disease. It does not provide medical advice, diagnosis, or treatment. This content is not intended to be a substitute for professional medical advice, diagnosis, or treatment. Always seek the advice of your physician or other qualified health provider with any questions you may have regarding a medical condition. Never disregard professional medical advice or delay in seeking it because of something you have read on this website. The opinions expressed in this column are not those of SMA News Today, or its parent company, BioNews Services, and are intended to spark discussion about issues pertaining to spinal muscular atrophy.