Feeling Grateful in Unexpected Ways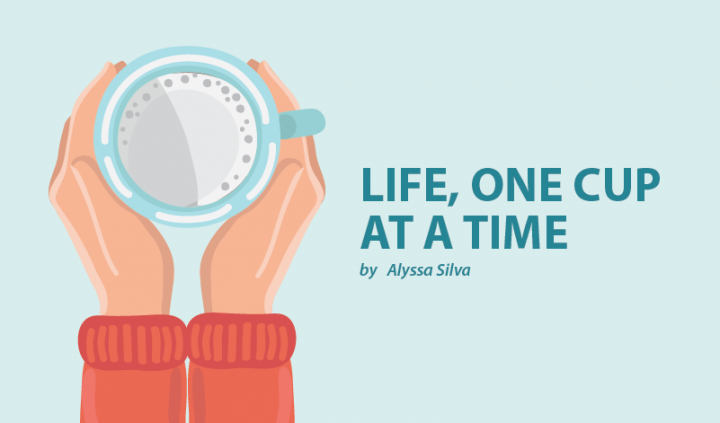 Do you ever have moments when a wave of gratitude hits you in the last place you'd expect?
They are the kind of moments that make you stop and take inventory of your life, the kind where the littlest details suddenly become meaningful and significant. I'm a big fan of moments like these, for they are what make the mundane in every day worthwhile. They are what make the bad days good and the good days even better. They are what fill the world with more gratitude, something that I believe we can never have an overabundance of.
I recently rolled through the halls of the postoperative unit at Boston Children's Hospital, where countless nurses, doctors, and technicians knew my name. For a moment, realizing these people knew my identity stung me. After all, being on a first-name basis in a hospital is something I was never proud of nor did I feel special about. Countless hospital stays throughout one's lifetime can really make a person well-known inside those fluorescently lit walls, and I was no exception.
Whenever I'm explaining SMA to someone in layman's terms, I usually throw in how I'm on a first-name basis with the medical staff at the hospital. I'm not just another case number. I'm Alyssa Silva, the girl with a complex medical history who often leaves the doctors scratching their heads and concocting unconventional solutions. Explaining SMA in such a way helps emphasize the disease's severity. People empathize with me a little more. But in doing so, I've always felt a negative connotation toward those who remember me in the hospital.
However, this most recent time was different. I was making my way toward the elevator just after receiving my 11th injection of Spinraza (nusinersen) when I discovered I was "well-known" on the day surgery floor. Initially, I felt the dreadful reminder that the hospital is my second home. At the same time, I was feeling pretty cranky and ungrateful for selfish reasons. My procedure went well, but some nerves were nicked in the process, causing more pain than normal. I was starving, and all I wanted was a nap and an extra large coffee. So, for a moment, I was aggravated at the thought of being recognized. But then it hit me.
While I am considered a frequent patient in the hospital, the only times I've ever rolled through the post-op halls were when I received my Spinraza injections. The man who operates the fluoroscopy machine, the nurse who checks me in, the post-op staff who greet me as though they're seeing an old friend again — they all know who I am because of a lifesaving treatment I have been getting there for the past two and a half years.
Of course, I have never lost sight of how grateful I am to be a candidate for this treatment. But sometimes the daily nuances of life get the best of me and cloud my vision. Sometimes I get caught up in the lack of sleep, the pain, and the discomfort that come with early morning spinal injections. But sometimes — without even looking — I find the littlest reasons to feel the utmost gratitude in unexpected ways.
As I waited for the elevator, my mother looked at me and said, "Boy, Alyssa. Looks like people around here know who you are now."
I smiled at her with gratitude and said, "True, but this time for all the right reasons."
***
Note: SMA News Today is strictly a news and information website about the disease. It does not provide medical advice, diagnosis, or treatment. This content is not intended to be a substitute for professional medical advice, diagnosis, or treatment. Always seek the advice of your physician or other qualified health provider with any questions you may have regarding a medical condition. Never disregard professional medical advice or delay in seeking it because of something you have read on this website. The opinions expressed in this column are not those of SMA News Today, or its parent company, BioNews Services, and are intended to spark discussion about issues pertaining to spinal muscular atrophy.