Life With SMA Can Feel Like an Anomaly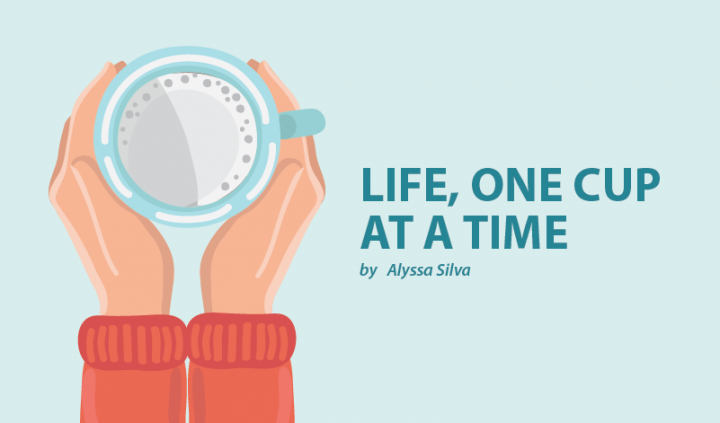 Recently, my little hometown in New England experienced one of Mother Nature's many shenanigans: a decent-sized snowstorm in October, or "Snowtober." This isn't the type of climate we are conditioned to around here. Nevertheless, it was quite the sight to see a blanket of 6 inches of snow with trees in their bright orange and red glory of autumn.
Fast-forward to the present, and I am sitting outside on an 80-degree, sunny day in November writing this column. It's a whopping 25 degrees warmer than the average temperature at this time of year, and everything about this experience feels out of the ordinary — but in a good way. Like a snowstorm in autumn, abnormally warm, sunny days in November are another anomaly to New England weather.
These rare meteorological moments struck me as oddly familiar to my own life. As I stared out the window from my quarantined abode and watched the snow fall that day, I was reminded to weather the storm in unexpected ways. While I currently sit outside and soak in this gift of warmth before winter hits, I remember how important it is to embrace all of life's oddities.
Similar to Mother Nature's antics these days, my life with SMA often feels like an anomaly. Not only have my experiences with a disability differed from my able-bodied peers, but they have also never quite fit the mold of my textbook diagnosis. In some ways, I am grateful. I am grateful to have defied the odds and continue to do so on this journey of life. This, and for many other reasons, is why I consider myself blessed. Even so, being a medical anomaly can also have its downfalls and inconveniences.
Around the hospital, my medical records say "Alyssa Silva." But to my specialists, I'm more commonly known as their spotted zebra, a term of endearment they use that essentially means medical anomaly, just in a cute way. My long list of unsolved medical mysteries earned me this nickname a while back.
As much as I love the cleverness behind it, its implications can be frustrating. It's tiring to sit in an appointment only to be told the results are inconclusive. It's daunting to experience debilitating symptoms and not know why. It's puzzling to hear some of the most highly accredited doctors in the world say, "We don't know."
But as I witness Mother Nature's anomalies and find similarities in my own world, I breathe a sigh of relief. Just as these unusual weather patterns have exemplified, my life may not always make sense. And yet, it's what sets me apart from the rest. It's what has taught me to weather the storm and still find the courage to embrace the warmth of the sunshine again.
Sitting here, I'm not sure I'd want it any other way.
***
Note: SMA News Today is strictly a news and information website about the disease. It does not provide medical advice, diagnosis, or treatment. This content is not intended to be a substitute for professional medical advice, diagnosis, or treatment. Always seek the advice of your physician or other qualified health provider with any questions you may have regarding a medical condition. Never disregard professional medical advice or delay in seeking it because of something you have read on this website. The opinions expressed in this column are not those of SMA News Today, or its parent company, BioNews, and are intended to spark discussion about issues pertaining to spinal muscular atrophy.