Our Children Have Learned to Express Empathy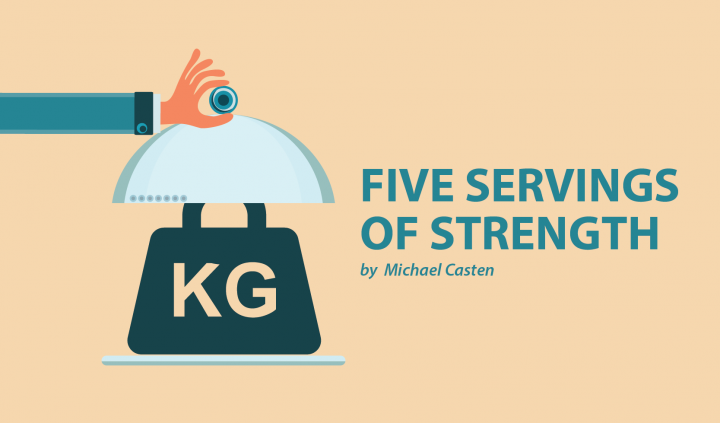 All three of our kids — Ava, Henry, and Ella — have been stuck inside the house for a month or so due to COVID-19 quarantine. They've been finishing school work, playing on their devices, and doing other small projects.
Ella's mom, Lindsay, and I were expecting arguments to happen all day, every day. But our kids proved us wrong. They have their moments, but it's nothing like we expected. They've been playing together, helping one another reach new levels in games, and playing outside in our backyard. 
We recently got a new puppy, Radcliffe, and now have two dogs. The kitchen and family room are gated off, so chew toys of all sorts litter the kitchen and family room floors. There are dog beds, pieces of cloth for chewing, and stuffed animals. Ella has to navigate her wheelchair through all of the clutter and doesn't complain a bit.
Radcliffe has learned that Ella's wheelchair moves, and he has quickly acclimated to moving out of the way as she travels the first floor of the house.
Before the quarantine, Ella and her siblings frequently had friends over, including for sleepovers. They'd enjoy time with their friends and they would all play together. Now, those friends are unable to visit. Instead, they occasionally FaceTime, but it isn't the same.
We have a finished basement. The last time we had a party at our house with neighborhood families, the basement got trashed pretty quickly. In fact, Ella's wheelchair had no room to move around down there. Once in a while, Henry and Ava would go down to the basement to play video games because the mess never really hindered them. Ella felt bad and blamed SMA for her trouble.
But last week, Ava and Henry decided to clean the basement. They made a deal with us that if they cleaned the basement, they could sleep down there on weekends. Ella felt bad because she couldn't help clean the basement, as her wheelchair wouldn't be able to move around. She thought she would miss out on the slumber party because she couldn't help clean.
Ava and Henry saw that Ella was upset. Instead of saying, "Oh well, Ella," they made a new deal with us. They said that if they cleaned the basement then all three kids could sleep down there over the weekend. Ella was delighted, and we said yes.
One afternoon, Ava and Henry disappeared into the basement and were down there for quite a while. When they were finished, I checked on their work. They did a fantastic job. Everything was off the floor, and the furniture was put back where it belonged. There was ample space for Ella and her wheelchair.
That Friday night, I brought down a crib mattress for Ella to sleep on. Ava and Henry claimed their spots on the couches. They spent all night playing, laughing, and enjoying one another's company. If Ella needed something from me, she would simply text or FaceTime me with her iPad.
We are pleasantly surprised at how well our kids have adjusted to the quarantine. It seems to have instilled a touch of empathy in Ava and Henry. Maybe it's because they now spend the entire day with Ella and can see how difficult her life can be at times because of SMA.
We are proud parents.
***
Note: SMA News Today is strictly a news and information website about the disease. It does not provide medical advice, diagnosis, or treatment. This content is not intended to be a substitute for professional medical advice, diagnosis, or treatment. Always seek the advice of your physician or other qualified health provider with any questions you may have regarding a medical condition. Never disregard professional medical advice or delay in seeking it because of something you have read on this website. The opinions expressed in this column are not those of SMA News Today, or its parent company, BioNews Services, and are intended to spark discussion about issues pertaining to spinal muscular atrophy.